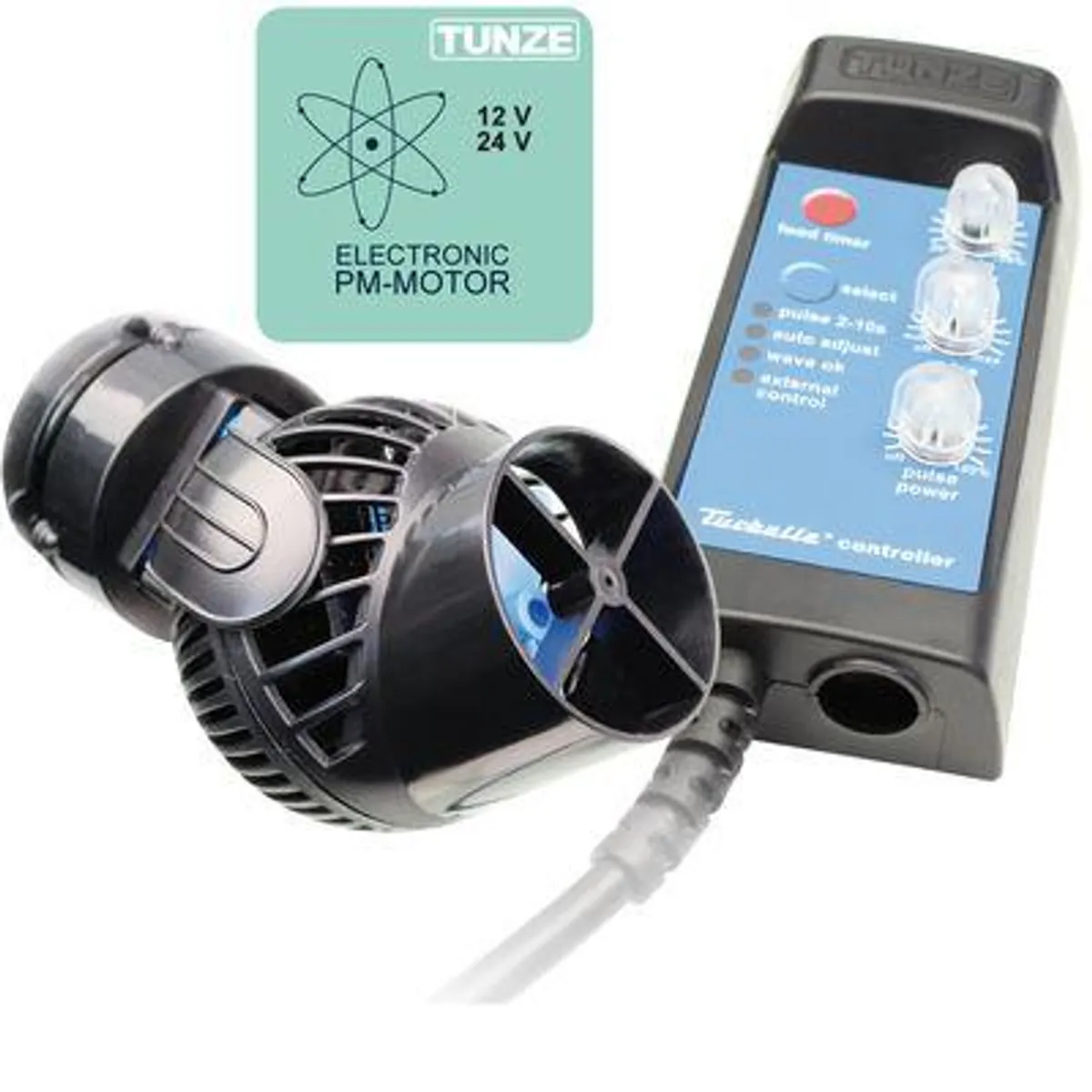 Product Details
Tunze pumps are excellent high flow powerheads for a number of reasons
They are the smallest pumps available and easy to hide.
They rotate to a wide range of angles for targeted flow.
They consume less power.
Available accessories such as the Tunze Rock and Controllers make them even more user-friendly.
Excellent warranty and customer service.
High flow is very important to maintaining a thriving healthy aquarium. Aquariums with poor flow can experience a number of easily avoidable health issue. Using high flow powerheads in your aquarium will:
Significantly decrease the risk of algae outbreaks.
Keep waste and particles suspended longer so skimmers and filters have a better chance of removing them.
Prevent toxic pockets from forming in hard to reach areas.
Keep debris from collecting on corals.
Keep food suspended longer so you can add less food.
Increase the chances of long term healthy tank success.
Turbelle® stream 6155 (6155.000)

For aquariums > 3,000 litres (792 USgal.).
Flow rate: 4,000 up to abt. 15,000 l/h 1,057 to 3,963 USgal./h) .
Energy consumption: max. 54 W.
Power supply unit: 100 - 240 V / 50 - 60 Hz.
Cable length: 5 m (196.8 in.).
Dimensions: diam. 90 mm (3.5 in.).
Ejection: diam. 63 mm (2.4 in.).
Magnet Holder with Silence clamp up to a glass thickness of 20mm (3/4")
TUNZE TURBELLE STREAM 6155
Delivery
Delivery takes 3 to 7 working days. Delivery fees will be shown upon checkout.
From Same Merchant