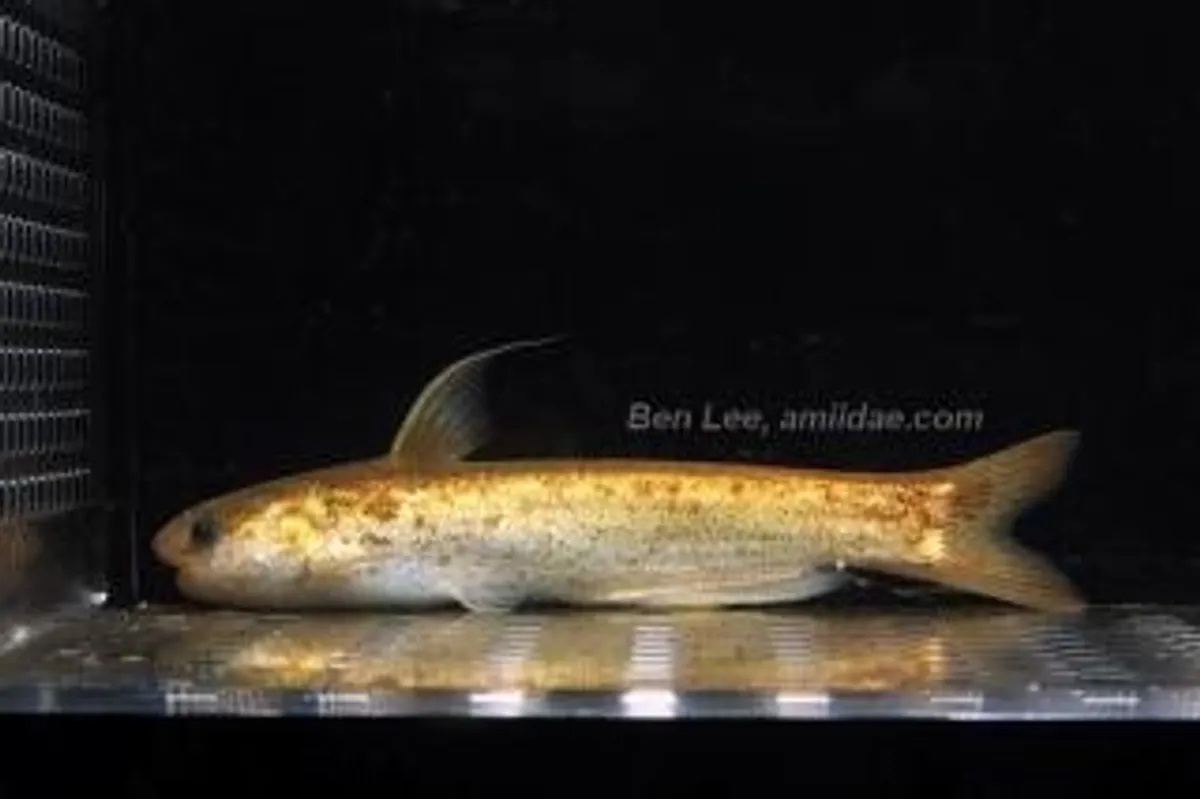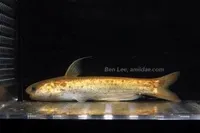 Product Details




Water Conditions
Cetopsis Orinoco, commonly known as the Orinoco Cetopsis or Orinoco Catfish, is a species of freshwater catfish belonging to the family Cetopsidae. It is native to the Orinoco River basin in South America, specifically found in Venezuela and Colombia. The Orinoco Cetopsis is a fascinating and unique fish species, known for its elongated body, nocturnal behavior, and specialized adaptations for navigating dark and murky waters.
Appearance:
Size: The Orinoco Cetopsis can grow up to 8 to 12 inches (20 to 30 centimeters) in length, depending on its age and living conditions.
Body Shape: They have an elongated and cylindrical body shape with a flattened head and a small mouth, equipped with sharp teeth.
Coloration: Their coloration is generally dark, ranging from brown to black, which helps them blend into their dark and murky river habitats.
Water Conditions:
Temperature: Maintain a tropical water temperature between 72°F and 80°F (22°C to 27°C) to ensure the well-being of Orinoco Cetopsis.
pH Level: Aim for a slightly acidic to neutral pH level between 6.5 and 7.5 to replicate their natural habitat.
Water Hardness: Provide moderately soft to moderately hard water with a hardness level between 2 and 10 dGH.
Tank Setup:
Tank Size: Due to their adult size, the Orinoco Cetopsis requires a spacious aquarium of at least 75 gallons (284 liters) to accommodate their growth and swimming needs.
Substrate: Use a soft and fine-grained substrate to mimic their natural river habitat and protect their delicate barbels.
Hiding Spots: Provide plenty of hiding spots using driftwood, rocks, and caves to make them feel secure.
Feeding Habit:
Carnivorous Diet: Orinoco Cetopsis are carnivores and prefer meaty foods.
Sinking Pellets and Live Foods: Offer high-quality sinking pellets, wafers, and occasional live or frozen foods such as bloodworms, brine shrimp, and small insects.
Behavior:
Nocturnal: Orinoco Cetopsis is primarily active during the night, so providing dim lighting during the day is beneficial.
Bottom Dweller: They are bottom-dwelling fish and spend much of their time searching for food in the substrate.
Care:
Due to their nocturnal and somewhat secretive nature, they may not be the most active fish during the day.
Maintain excellent water quality through regular water changes and efficient filtration.
Cetopsis Orinoco
Delivery
Delivery takes 3 to 7 working days. Delivery fees will be shown upon checkout.
From Same Merchant