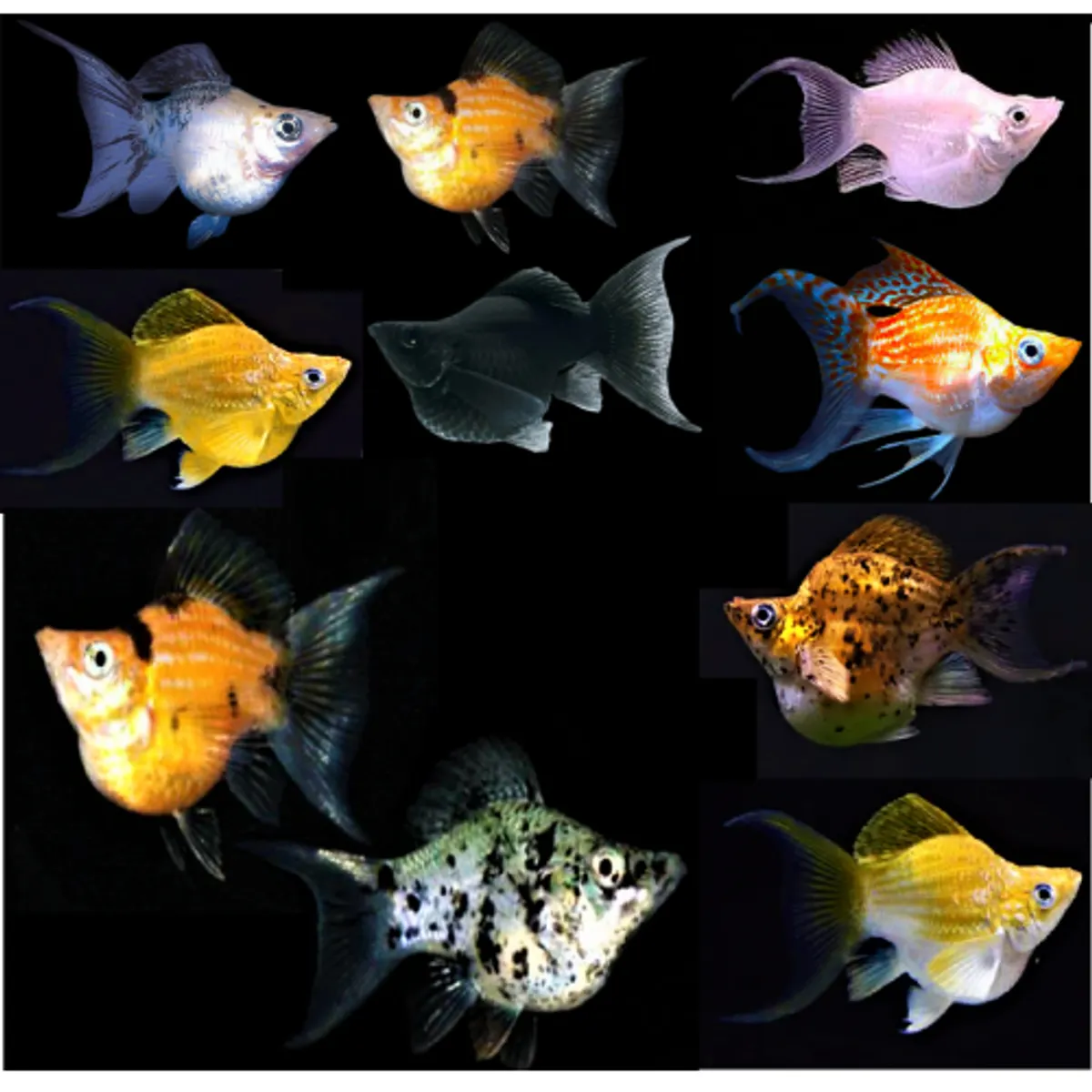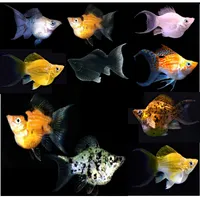 Product Details




size : +/-5cm
avail in one pc or bundle deal(mixture 10pc + 1pc in one bag)
Poecilia sphenops is a species of fish, of the genus Poecilia, known under the common name molly; to distinguish it from its congeners, it is sometimes called short-finned molly or common molly. They inhabit fresh water streams and coastal brackish and marine waters of Mexico. The wild-type fish are a dull silvery color, often sprinkled black all over.
Platy is a common name of freshwater fish in the genus Xiphophorus that lacks a "sword" at the bottom of their tails. Both species are livebearers, similar to other fish of the family Poeciliidae, such as the guppy and molly. Platies are native to the east coast of Central America and southern Mexico.
The Swordtail (Xiphophorus helleri) comes in many different colors with the males being easily identified by their signature sword like tail. The Swordtail is an extremely hardy fish that can adapt to a wide range of water conditions.
Assorted LYRETAIL - BALLOON MOLLY
Delivery
Delivery takes 3 to 7 working days. Delivery fees will be shown upon checkout.
From Same Merchant