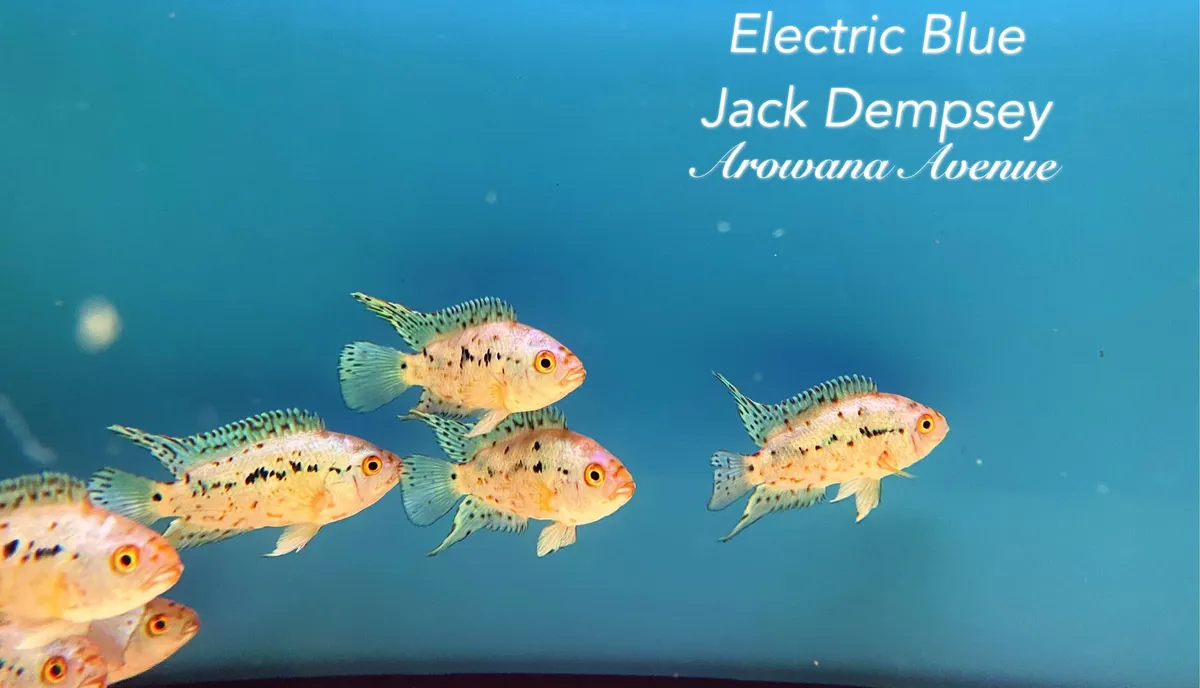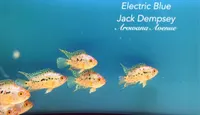 Product Details




The Electric Blue Jack Dempsey cichlid Rocio octofasciata cf. (previously Cichlasoma octofasciatum) is considered to be one of the most beautiful freshwater aquarium fish. The adult displays a magnificent blue coloration, and is definitely one of the 'bluest' freshwater fish in the hobby. It has a dark brown background that is covered with brilliant metallic and iridescent blue flecks. It will reach a maximum length of a little more than 8" (20 cm), or slightly smaller than its genetic progenitor,the Jack Dempsey.These fish are also called the Blue Dempsey, Electric Blue Dempsey, and Jack Dempsey Neon Blue.
The Electric Blue Jack Dempsey have been recognized to be less aggressive, and reach a relatively small size in comparison to the natural standard Jack Dempsey color morph.

Electric Blue Jack Dempsey
Delivery
Delivery takes 3 to 7 working days. Delivery fees will be shown upon checkout.
From Same Merchant