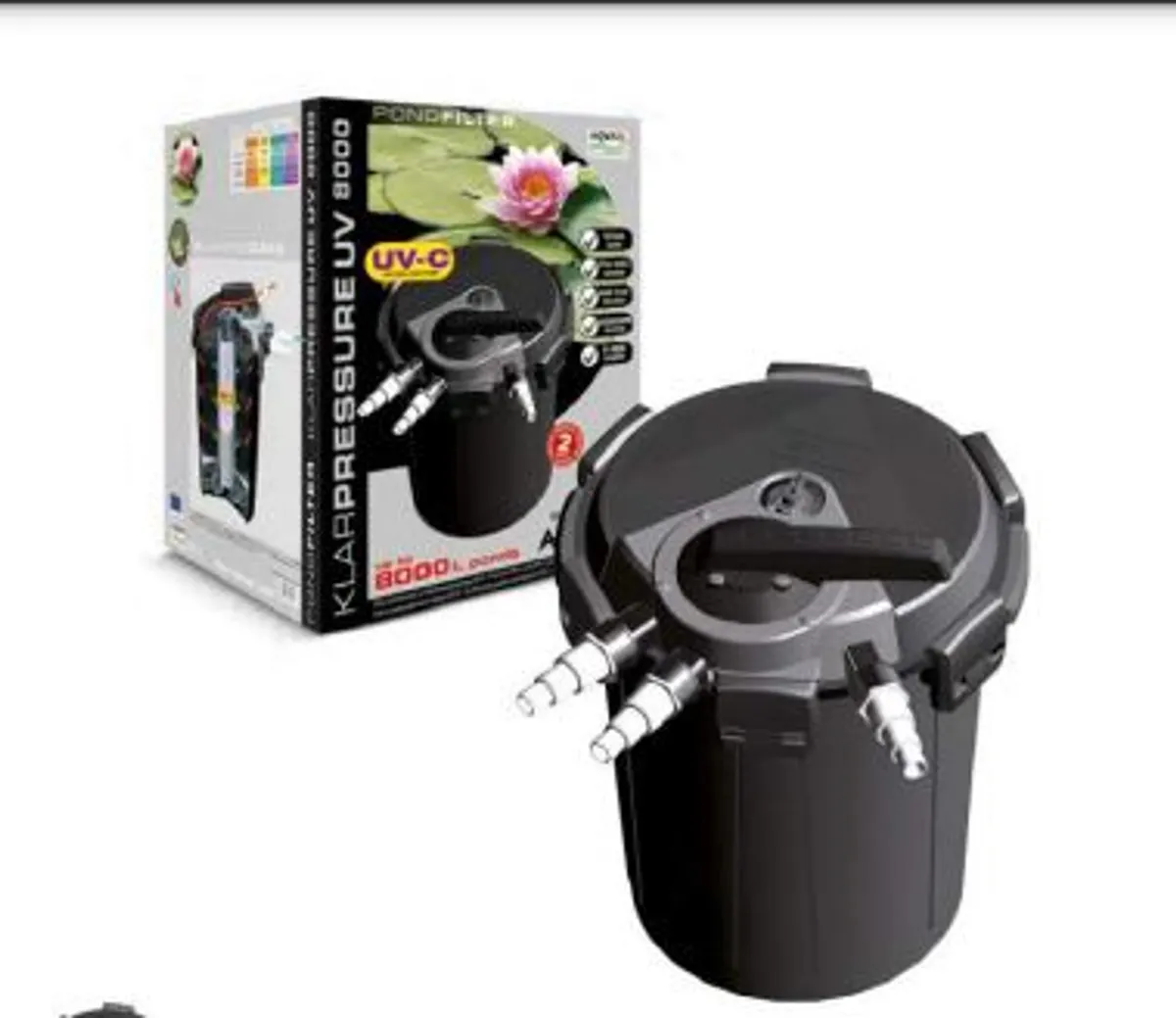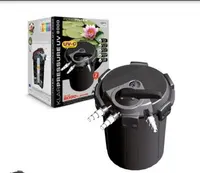 Product Details
The pressure filter KLARPRESURE UV is used for comprehensive treatment of water in water reservoirs with a capacity of up to 8000 litres.The filter provides three-stage filtration. In addition to mechanical and biological filtration, it sterilises water using the UVC 11W lamp. The maximum flow rate is 4000 l/h.
CONTENTS OF THE STANDARD PACKAGE
The standard package of the KLARPRESURE UV pressure filter includes 3 sponge cartridges, one cartridge for biological filtration, and a UV-C 11W steriliser, which prevents water blooming, and fights algae and dangerous parasites.
AQUAEL KLARPRESSURE
Delivery
Delivery takes 3 to 7 working days. Delivery fees will be shown upon checkout.
From Same Merchant