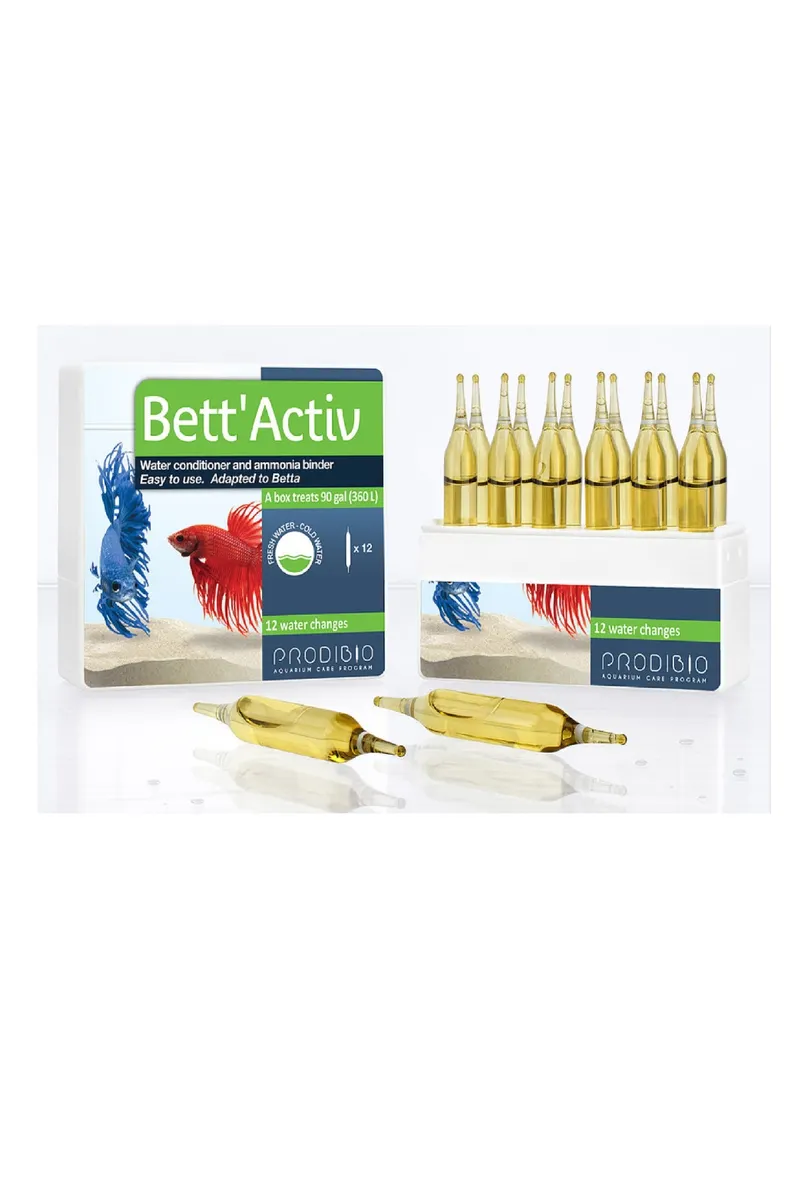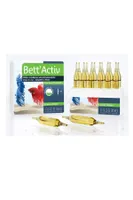 Product Details
Bett'Activ
is a product specially conditioned for Bettas. Bett'Activ transforms and adapts tap water for cold water aquarium.
Bett'Activ information
One 12 vials box treats up to 360 liters (12 water changes)

Neutralizes and removes the chlorine compounds of tap water
Adapts and transforms tap water in an

optimal water

for Bettas
Favours Bettas acclimatization in the cold water tank
Contributes to the well-being of

Bettas
When should Bett'Activ be used ?
When starting a cold water aquarium, use Bett'Activ to prepare tap water
When doing a water change use Bett'Activ to prepare tap water
Prodibio Bett'Activ 12 vials
Delivery
Delivery takes 3 to 7 working days. Delivery fees will be shown upon checkout.
From Same Merchant