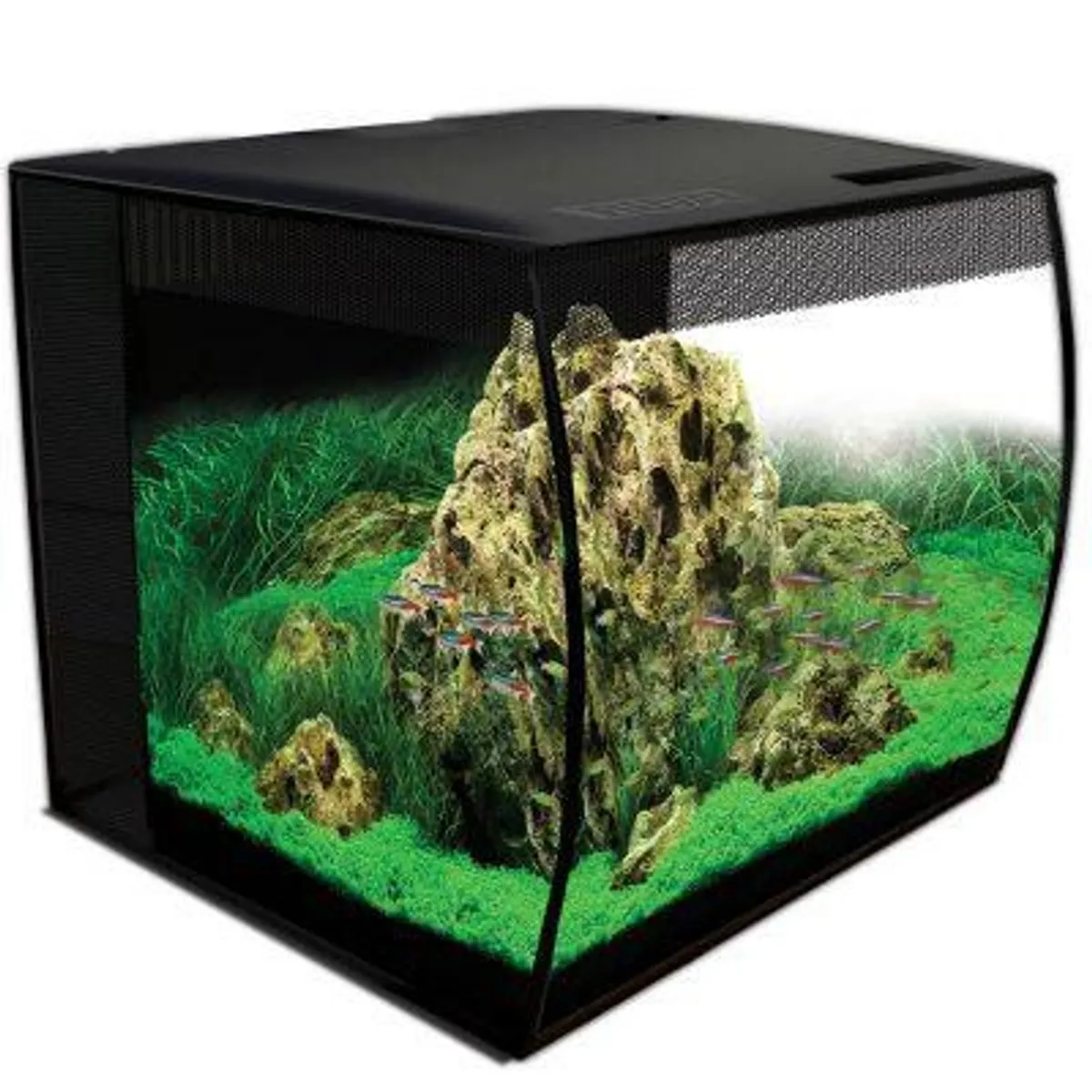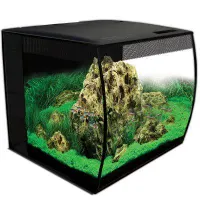 Product Details


Dimensions in cms
41 * 39 * 39
SPECS:
Model No:

FLEX 15006

Color:. BLACK
Aquarium Capacity: 15 US Gal (57 L)
Wattage: 10.8 W
Lumens:. 2450 lm
Color Temp: 7500 K
LEDs: 48+6 RGB
Pump Output: 132 US Gal/h (500L/H)
Dimension: 16 x 15 x 15 (inches) // 41 x 39 x 39 (cm)
FEATURES:
7500K LED lamp supports plant growth and enhances fish colors
Fully adjustable White + RGB LEDs for endless color blends
FLEXPad remote can also control fun special effects (i.e. fading cloud cover, lightning bolts)
Powerful 3-stage filtration for superior water quality
Oversized mechanical (foam), chemical (carbon) and biological (Biomax) media included
Multi-directional dual outputs for customized water flow
Hidden rear filter compartment
Stylish honeycomb wrap conceals water line and sides of rear compartment
Easy feed top cover opening
Bold curved front design
For freshwater use only
INCLUDED:
Glass aquarium with cover
LED lighting system
Safe, low-voltage transformer
Circulation pump with output nozzle
Fluval foam filter block with handle
Activated carbon insert
BioMax insert
FLEXPad remote control
Fluval Flex 15 Tank Set
Delivery
Delivery takes 3 to 7 working days. Delivery fees will be shown upon checkout.
From Same Merchant