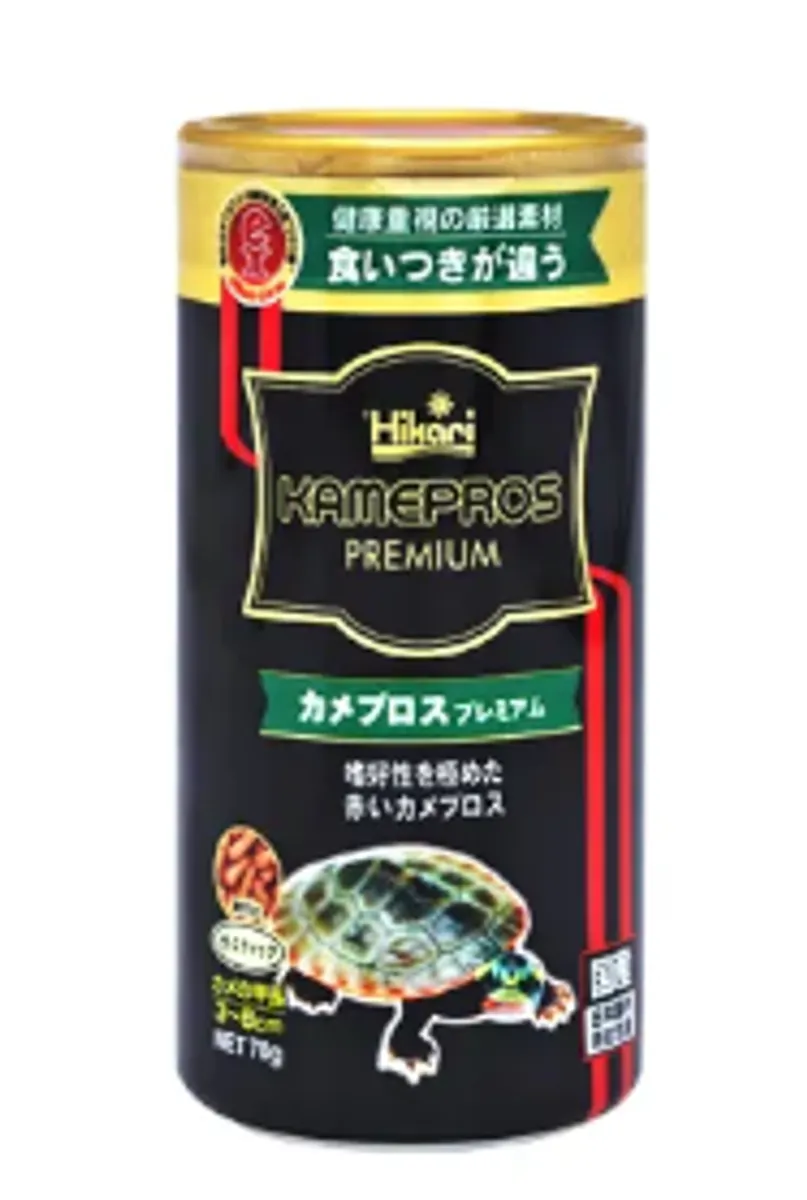 Product Details
Made in Japan.
(Suitable for turtles 3-8cm in diameter)
-Made with highly blended ingredients that turtles like, such as krill and freshwater clam extract. This product excludes ingredients with weak taste unlike conventional products.
-Finished in red grains that attract the interests of turtles/
-The formulation and ingredients are carefully selected with health of the turtle being one of the main emphasis.
-The Hikari(unique) bacteria reaches the turtle's intestines alive and maintain the intestinal environment, supports the immunity of the turtle.
-The tea leaves in the pellets help absorbs the odours from the dung to a certain extent.
Ingredients:
Fish Meal, okiami meal, wheat flour, sardine, soybean meal, beer yeast, wheat germ, starch, corn, emulsifier, seaweed powder, tea leaves, biotin, carotinoid, shijimi extract, Vitamins(Choline chloride, E, C, inostitol, B5, B2, A, B1, B6, B3, folic acid, D3, biotin, B12), Minerals(P, Ca, salt, Fe, Mg, Zn, Mn, Cu, I), edible pigment(red 3, yellow 4)
Hikari Kamepros (70g)
Delivery
Delivery takes 3 to 7 working days. Delivery fees will be shown upon checkout.
From Same Merchant