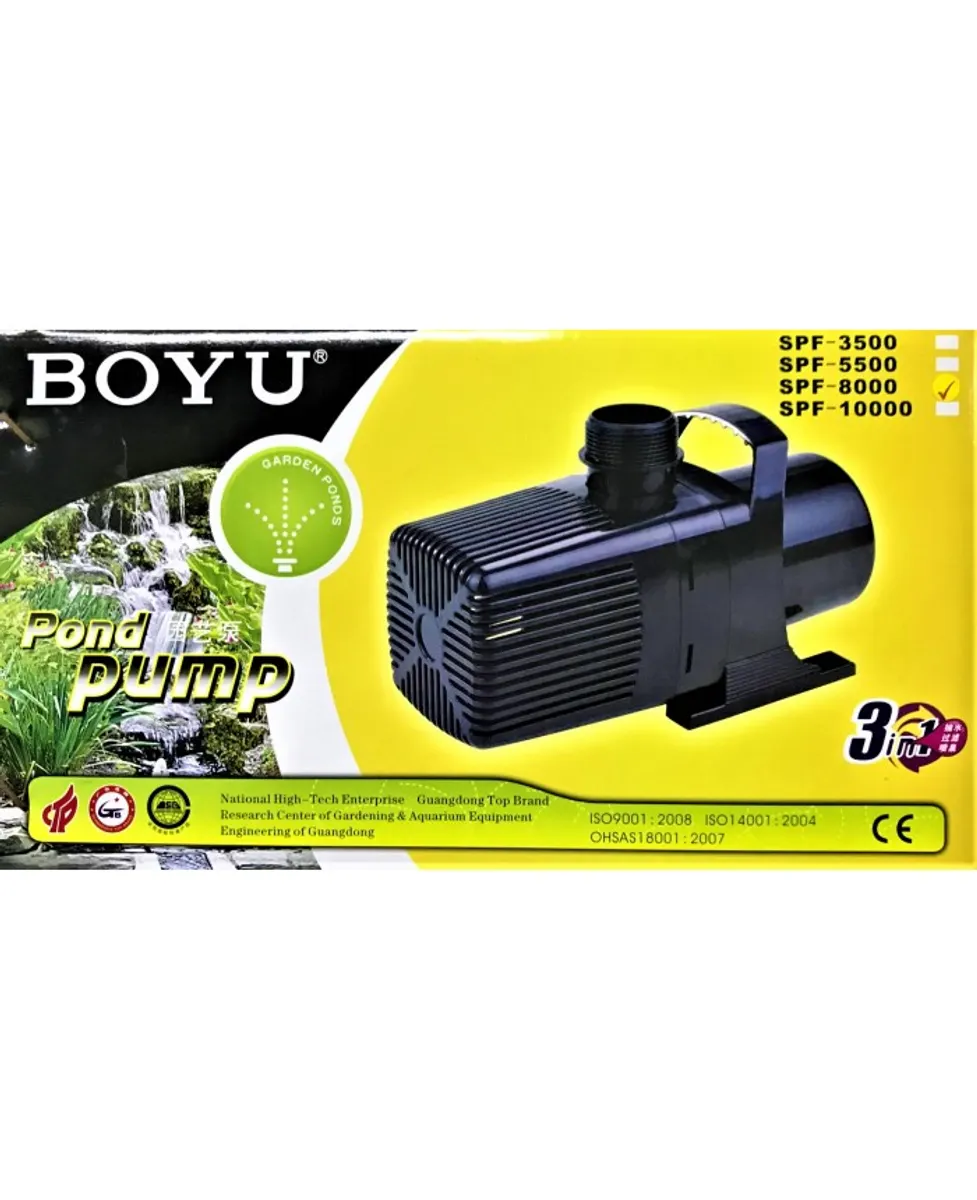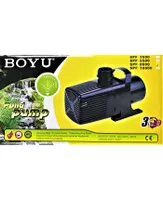 Product Details
Volt: AC230/115V
Freq: 50/60hz
POWER: 110w
Hmax: 3.2m
Qmax: 7500L/h
Weight: 2.44kg
Size: 270x130x170mm
BENEFITS
suitable for both freshwater and seawater marine aquarium.
Adopting stainless ceramic shaft, the pump endures fray and is resistant to rust
The motor is coated with resin, waterproof for performance and safety.
Multi-functional design - pumping, filtering and fountain 3 in 1.
With beautiful aspect, the fountain pipe is easy to assemble and can be used in pumps of any size.
Various shapes of fountain pipes are available.
The size and height of the beautiful fountain can be adjusted.
BOYU - WATER PUMP (SPF8000)
Delivery
Delivery takes 3 to 7 working days. Delivery fees will be shown upon checkout.
From Same Merchant