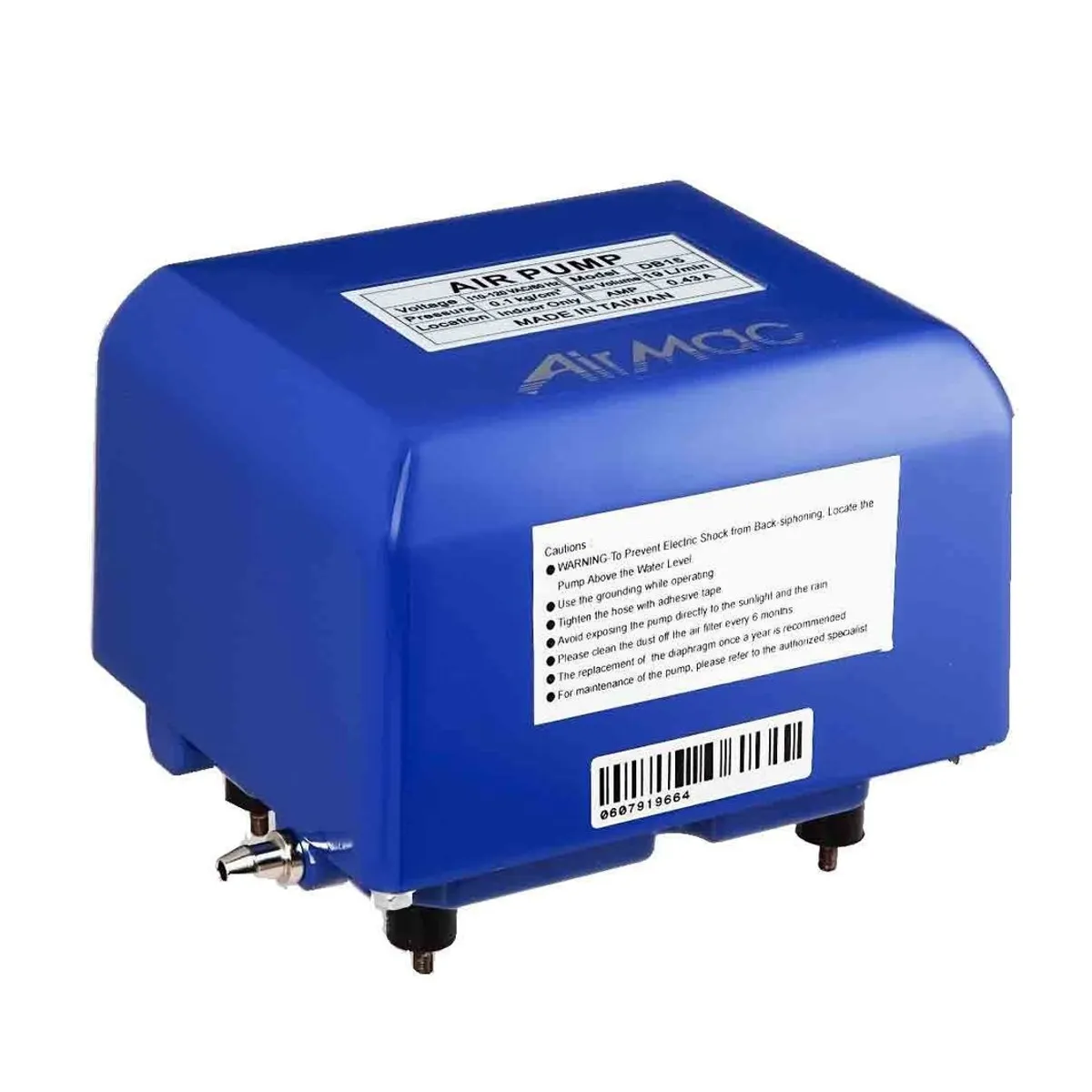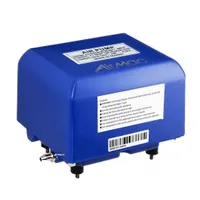 Product Details
Linear Air Pumps
The diaphragm pump is extremely silent and easy to install, lightweight and compact with quick fit anti vibration rubber feet mounts requiring no tools.
Performance ranges are from 10~70LPM(0.35~2.47CFM) free flow to 166~392mbar(2.41~5.68psi) Maximum Pressure, Vacuum levels to 167-360mbar(2.41~5.21psi).
Applications include air mattresses, blood circulation, medical nebulizers, electric message and medical air chair, oxygen supply, solder removal, air sampling, fog machines, fragrance diffusion...etc..
Linear air pump DB15
Model No.
Voltage(VAC)
Frequency(HZ)
Rated Pressure
Airflow
AMP(A)
WATT(W)
kg / cm2
psi
LPM
cfm
DB15
220 ~ 240
50
0.1
1.42
17
0.60
0.18
20
Performance curve:
Dimension & Packaging (mm):
AIRMAC DB15 Air pump
Delivery
Delivery takes 3 to 7 working days. Delivery fees will be shown upon checkout.
From Same Merchant