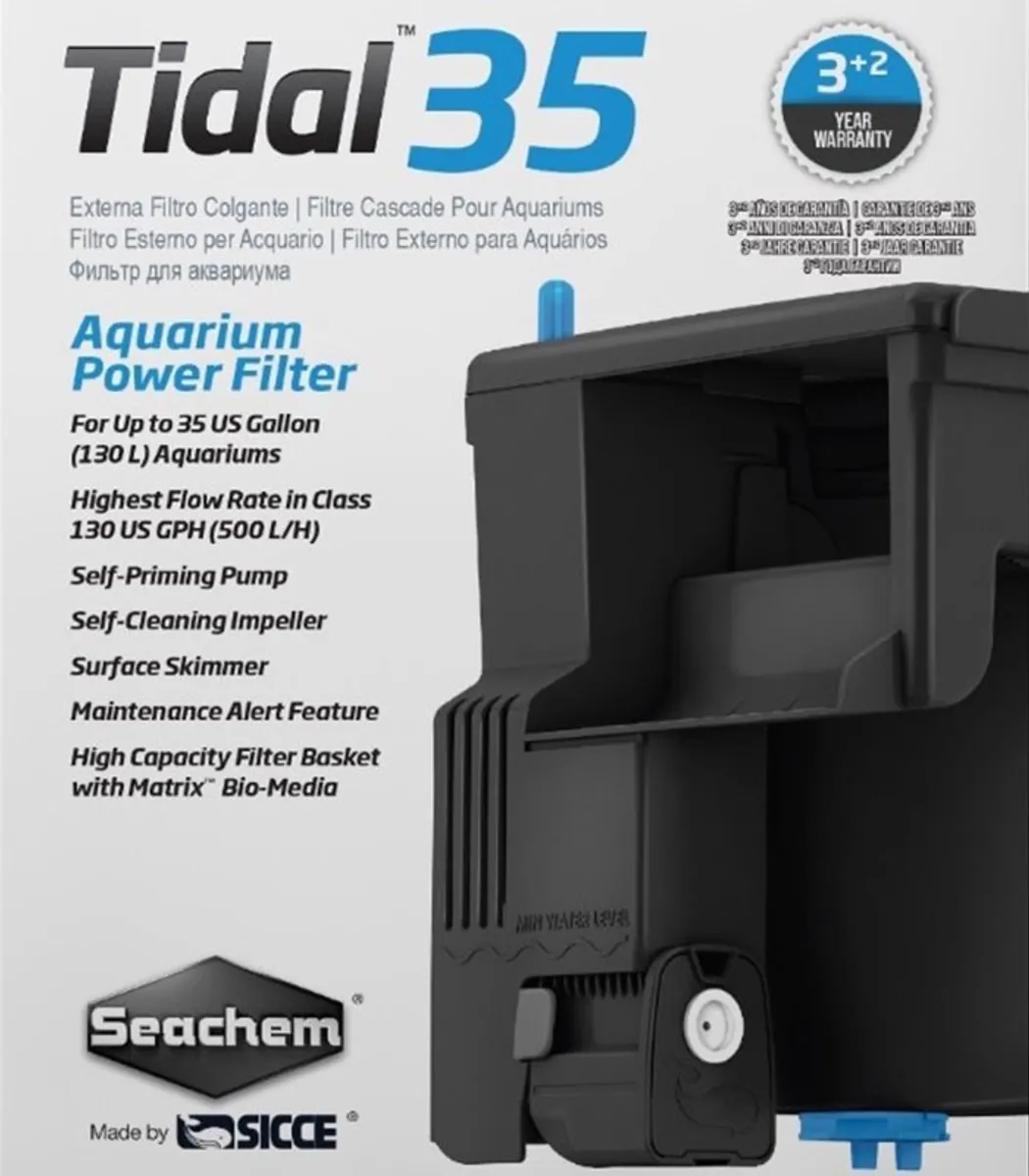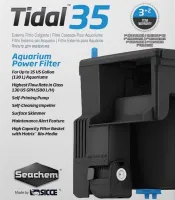 Product Details
Seachem Tidal 35 Aquarium Power Filter (SC-6588)
Seachem Tidal 35 hang-on filter pump cleans the water surface (removes floating debris and fish oils accumulates), while also purifies the water deeper in the tank.
Surface & Deep skimmer: The Seachem Tidal 35 is designed to filter the water surface while also filtering the water below the surface.
Maximise filter efficiency: The pump pushes water up into the filter basket, ensures the water flows from bottom to top, comes into contact with all filter media, and this maximises filtration efficiency.
Maintenance alert: With usage over time, dirty filtration media may become clogged, reducing water flow. When this happens, a blue maintenance alert on the top of the filter comes on, signaling that the filter needs to be cleaned.
No filter cartridges: The filter basket has a huge capacity to hold filtration media of your choice in the configuration of your choice. All Tidal Filters come with Seachem#@#s Matrix bio-media to get you started.
No mess maintenance: The basket is fully removable and snaps into the lid of the filter for easy and drip-free transit to a sink or hose for cleaning.
Seachem Tidal Hangon Filter 35
Delivery
Delivery takes 3 to 7 working days. Delivery fees will be shown upon checkout.
From Same Merchant