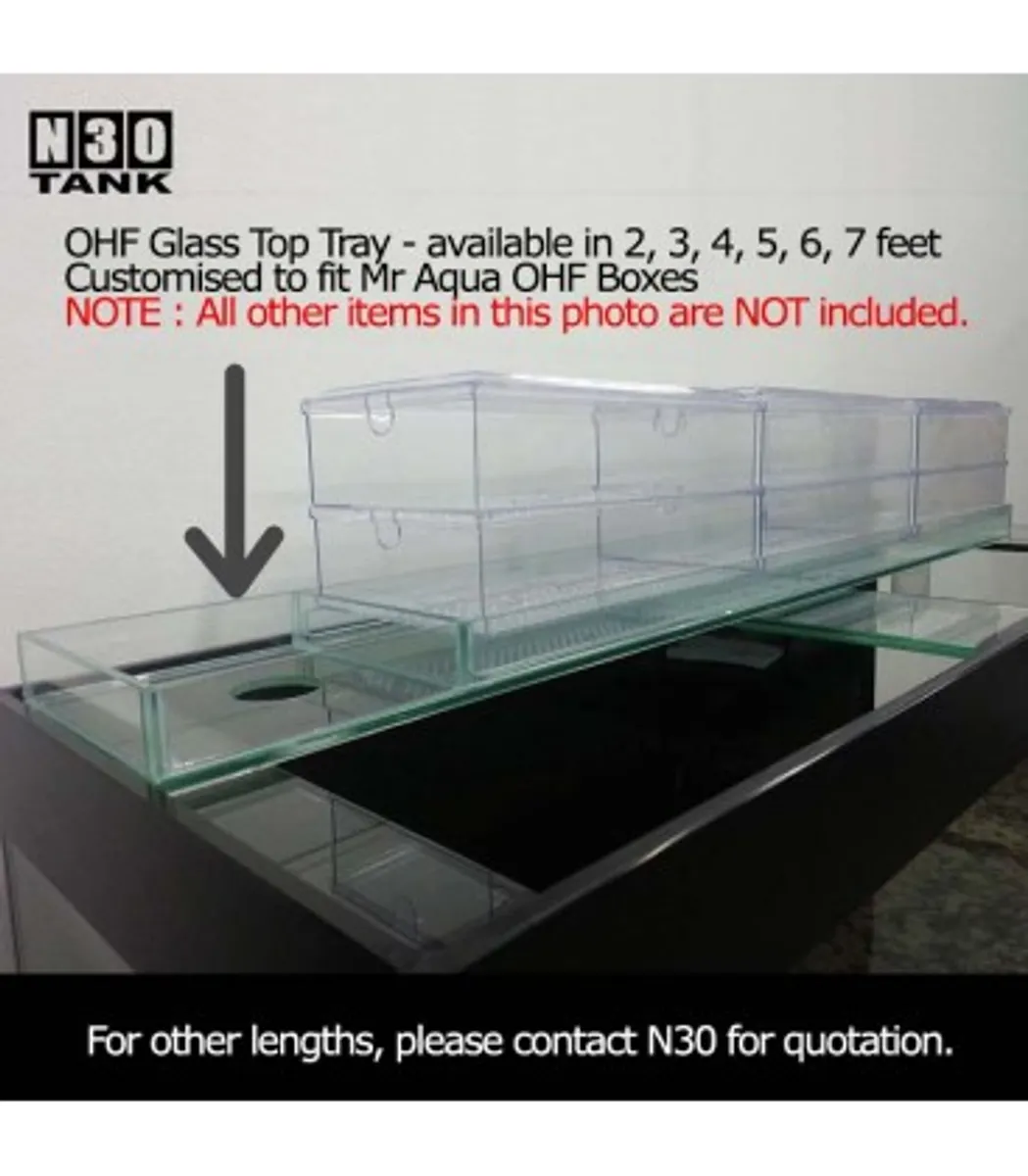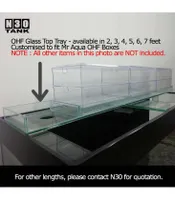 Product Details
This is a Glass Top Tray customised by N30 to fit Mr Aqua OHF plastic boxes.
Purpose of OHF Glass Top Tray
In an Overhead Filter (OHF) system, filter media are located above the water surface of the tank. Aquarium water is then pumped out of the tank and into the overhead filter on top (N30 recommends using a good powerhead for an efficient filtering process).
Clean filtered water is then drained down naturally into the aquarium below. This creates a continual cycle of filtered water for your fish tank.
Advantages of OHF
Good natural filtration bacteria are able to work very effectively due to the excellent aeration in the filter media
Ability to change filter media without powering down the filtration system
OHF system requires less maintenance since it is located dry above the aquarium
Filtered water that drains down into the aquarium creates a waterfall effect, thus aerating the aquarium water
GLASS TOP TRAY - OVERHEAD FILTER (OHF)
Delivery
Delivery takes 3 to 7 working days. Delivery fees will be shown upon checkout.
From Same Merchant