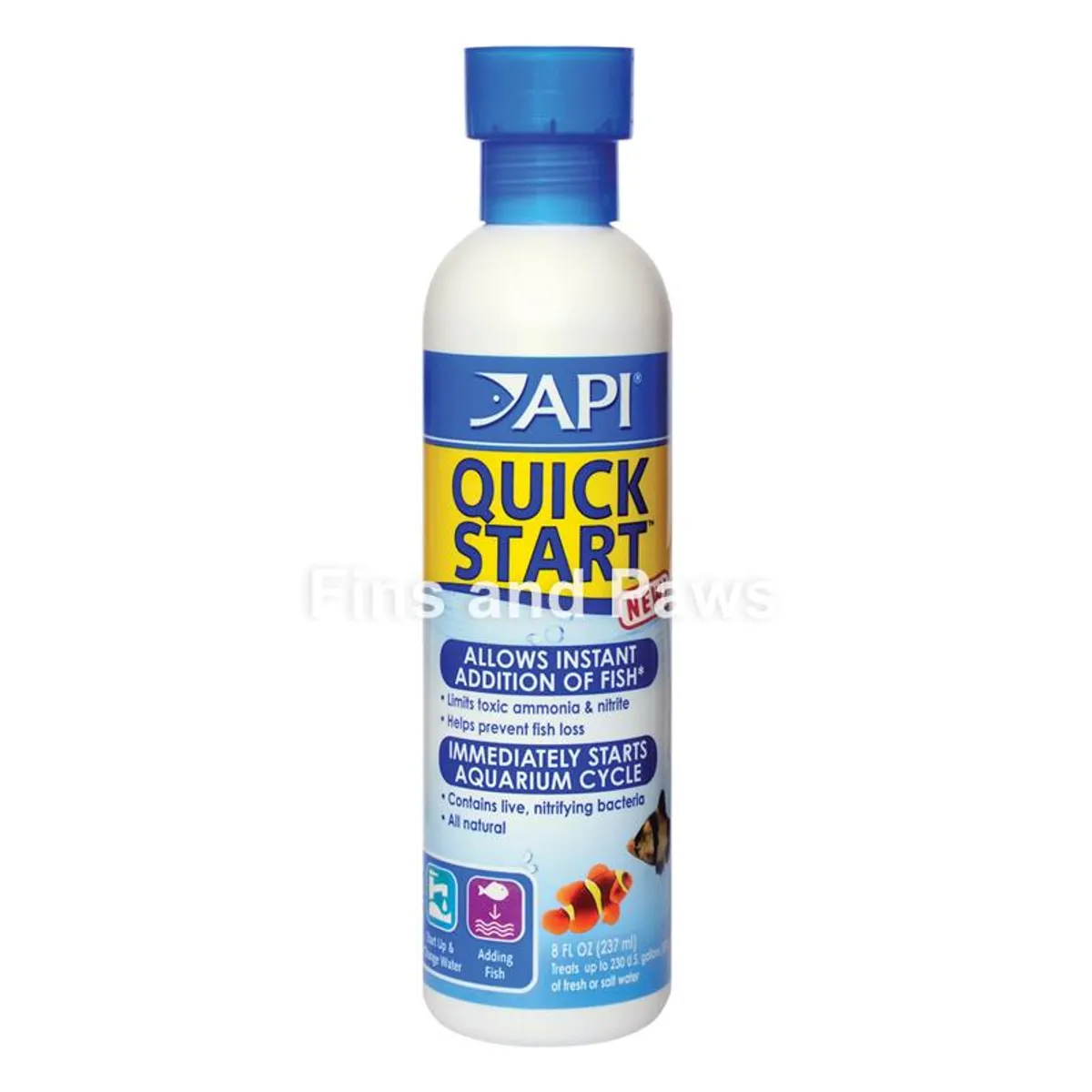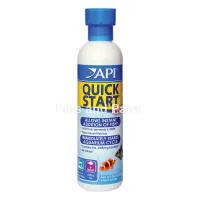 Product Details
HELP STARTS THE NATURAL AQUARIUM CYCLE WITH BENEFICIAL BACTERIA.
API® Quick Start allows for the instant addition of fish, as it immediately starts the natural aquarium cycle with beneficial bacteria, which converts toxic ammonia into nitrite, then into harmless nitrate to help prevent fish loss in your tank. Best for use when starting a new aquarium, after water changes and filter changes, and when adding new fish to an existing aquarium. API Quick Start may be used in both fresh and saltwater aquariums.
Dosage:
118ml treats up to 920L.
237ml treats up to 1880L.
FAQs:
What does QUICK START do?
QUICK START contains live nitrifying bacteria to help establish the biological filter.

Can QUICK START be used in freshwater and marine (saltwater) aquariums?
Yes, the QUICK START bacteria will work in both freshwater and marine (saltwater).

If starting a new aquarium, when should QUICK START be added?
In a new aquarium, QUICK START should be added after the water has been dechlorinated, warmed up and adjusted, but just before the first fish are added; no more than 48 hours before.

Should I turn off my ultra-violet (UV) unit if using QUICK START?
We advise turning off the UV for 24 hours after adding QUICK START.

How should QUICK START be stored? Does it require refrigeration at any time?
No, QUICK START does not require refrigeration. It can be stored almost anywhere, but should not be stored in a place subject to continuous freezing-thawing conditions.
[API] Quick Start - Aquarium Beneficial Bacteria
Delivery
Delivery takes 3 to 7 working days. Delivery fees will be shown upon checkout.
From Same Merchant