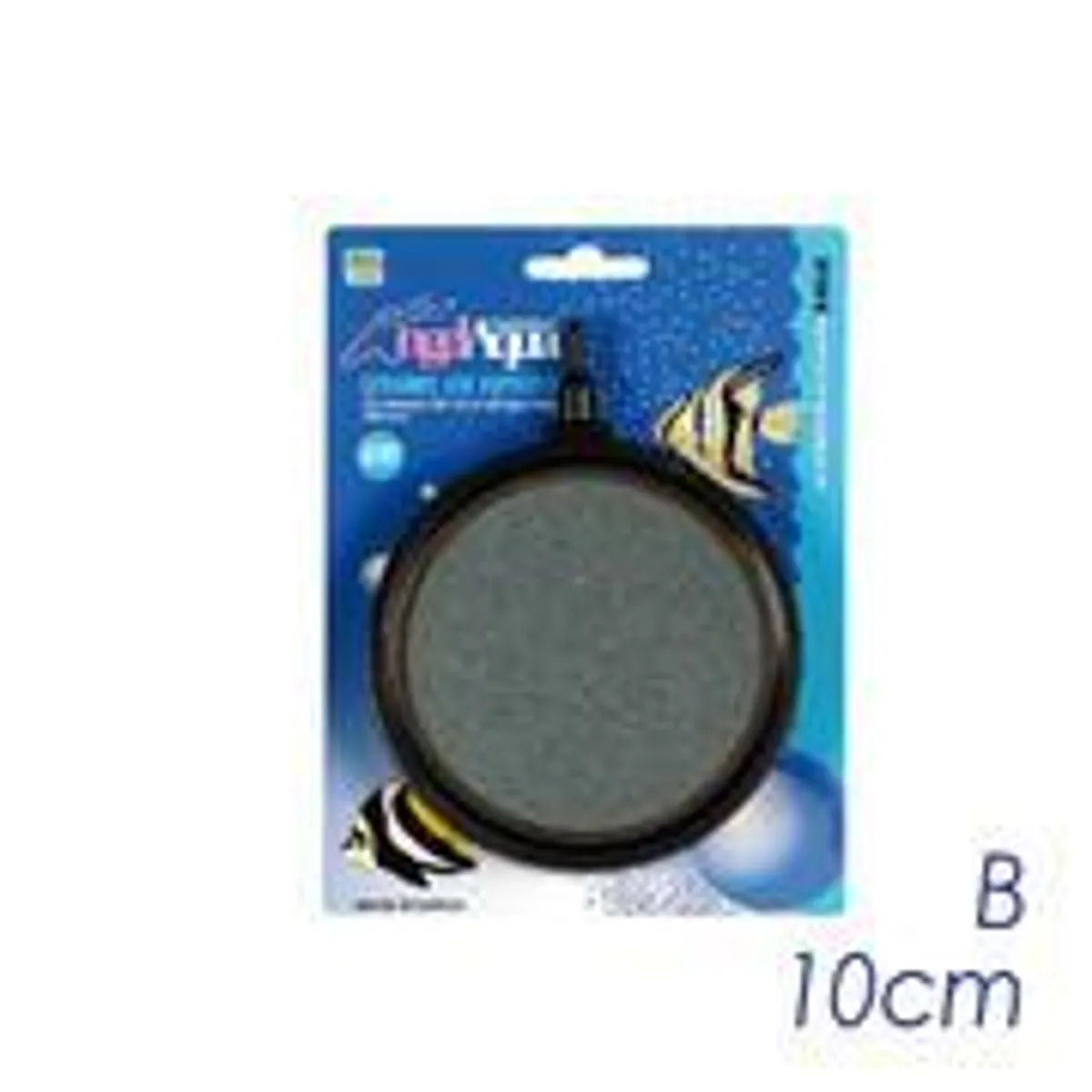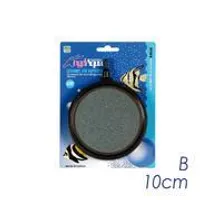 Product Details
Quickly Aerates Water
107X19MM. Proper aeration is critical for fishes and plants in the aquarium. The Angel Aqua Ceramic Air Diffuser has a large Bubble-Disk designed to produce a consistent stream of air bubbles in circular motion bubbling through the water.
Besides producing a stunning bubbling effect, the Angel Aqua Ceramic Air Diffuser also quickly increases the level of DO (dissolved oxygen) in your aquarium.
Benefits of Angel Aqua Ceramic Air Diffuser
Produces large amount of bubbles
Increases dissolved oxygen in aquarium water
Works underwater without disturbance
Aerates and oxygenates aquarium water
Stunning effects - bubbles circling through the water
Instructions
Attach airline tubing to Bubble-Disk and place in aquarium.
Allow Disk to soak for 15 minutes before turning on air supply.
If after extended use algae build-up reduces airflow, remove from aquarium and clean surface with a stiff brush.
The volume and pressure output of your air pump will determine how large an area of the disk will release bubbles.
ANGEL AQUA CERAMIC AIR DIFFUSER DY104-B
Delivery
Delivery takes 3 to 7 working days. Delivery fees will be shown upon checkout.
From Same Merchant