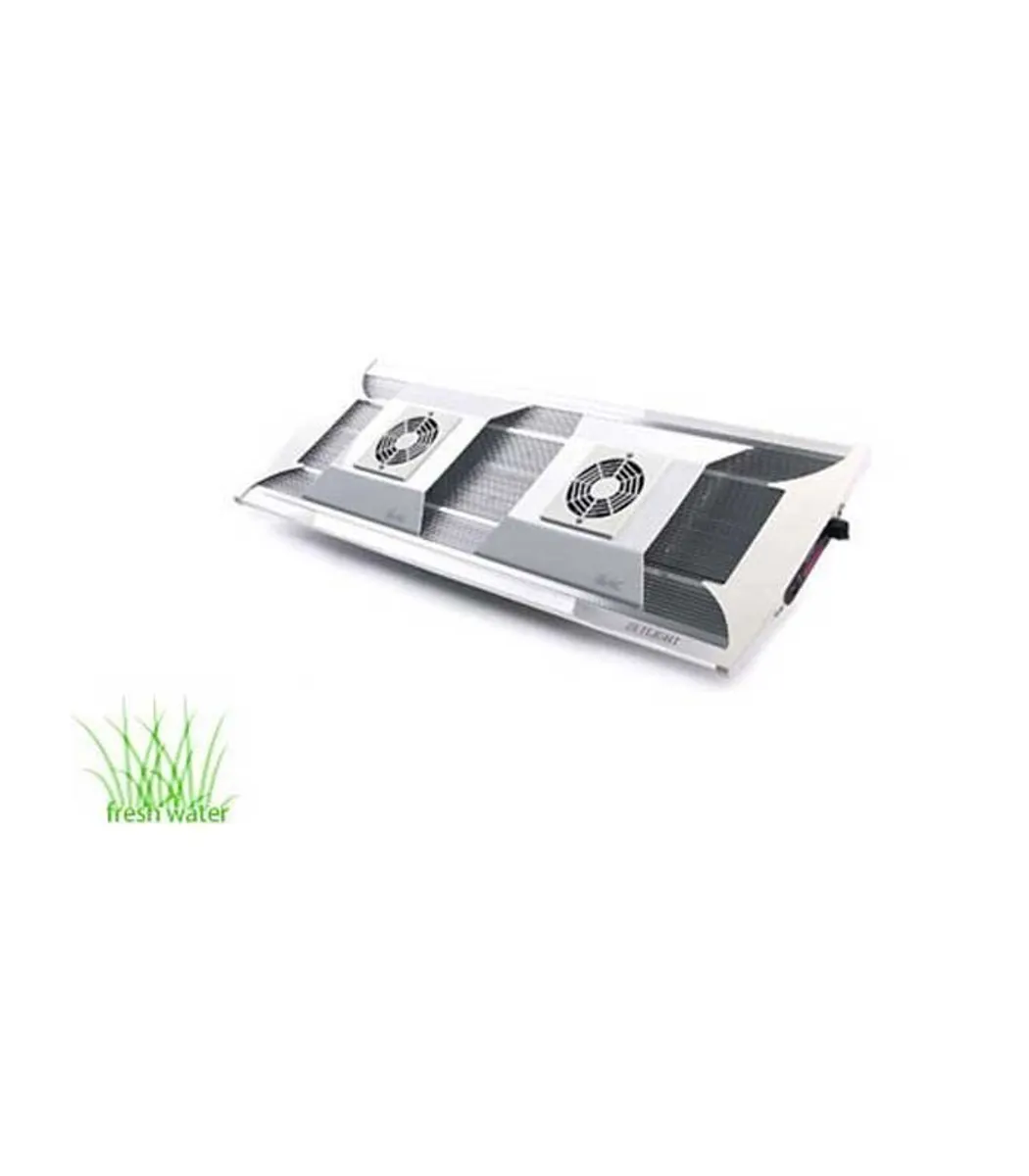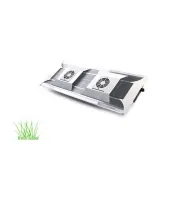 Product Details
Zetlight ZT6400 QMAVEN LED
The Zetlight ZT6400 LED lighting lets you toggle between 5 time periods, simulating the lighting conditions of sunrise to sunset for your aquarium.
The 5 time period settings are dawn, sunrise, daytime, sunset, night time, and light off time. In each period, hobbyists can adjust the brightness independently and combine different wavelengths to their favorable spectrum.
With Zetlight ZT6400 LED lighting, your aquarium will be one step closer to nature.
A Million Variations
The LED colours on Zetlight ZT6400 mimic sunrise and sunset conditions critical for plant growth, enhances chlorophyll absorption in red and green aquatic plants.
Its brilliant LED and controller delivers a million lighting conditions, allowing your aquarium to support a natural ecosystem of plants and animals.
World's First Moonlight Effects
Zetlight ZT6400 is the world's first aquarium lighting with moonlight effects, delivering up to 9000 lumens of full spectrum from sunrise to sunset necessary for plants and creatures development.
Even at the maximum intensity, the LED lighting system stays cool, thanks to temperature-sensing and self-regulating Smart Fans that ensure efficient heat controls and dissipation.
Benefits
Bright 9000 lumens
World's first moonlight effects simulation in aquarium lighting
Enhances chlorophyll absorption in Red and Green aquatic plants
Delivers 1 million variation of lighting conditions to support a natural ecosystem (plants and animals) within aquarium
5 time period settings: dawn, sunrise, daytime, sunset, night time
Beautifully sleek, ultrathin design
Specifications
The specifications of Zetlight ZT6400 QMAVEN LED:
Sizes: 27.2 x 10.2 x 1.6H inches (69 x 26 x 4H cm)
Max Tank Size: (120 x 70 x 100cm)
Rated power: Max. 200W
Brightness: Max 9000 lumens
24 white LED 8000K
2 groups of multi-chip 410-630nm
Ultra-thin outline
Energy saving
Smart fan, temperature-sensing and regulation
Fully automatic spectrum configuration
Full light spectrum of nature ecosystem
Simulate dawn, sunrise, daytime, sunset and night time
1 million configurations of lighting mode
Moonlight mode that simulate diffusing reflection of moonlight
1 year manufacturer warranty
ZETLIGHT ZT6400 QMAVEN LED 200W PLANTED AQUARIUM LIGHTING
Delivery
Delivery takes 3 to 7 working days. Delivery fees will be shown upon checkout.
From Same Merchant