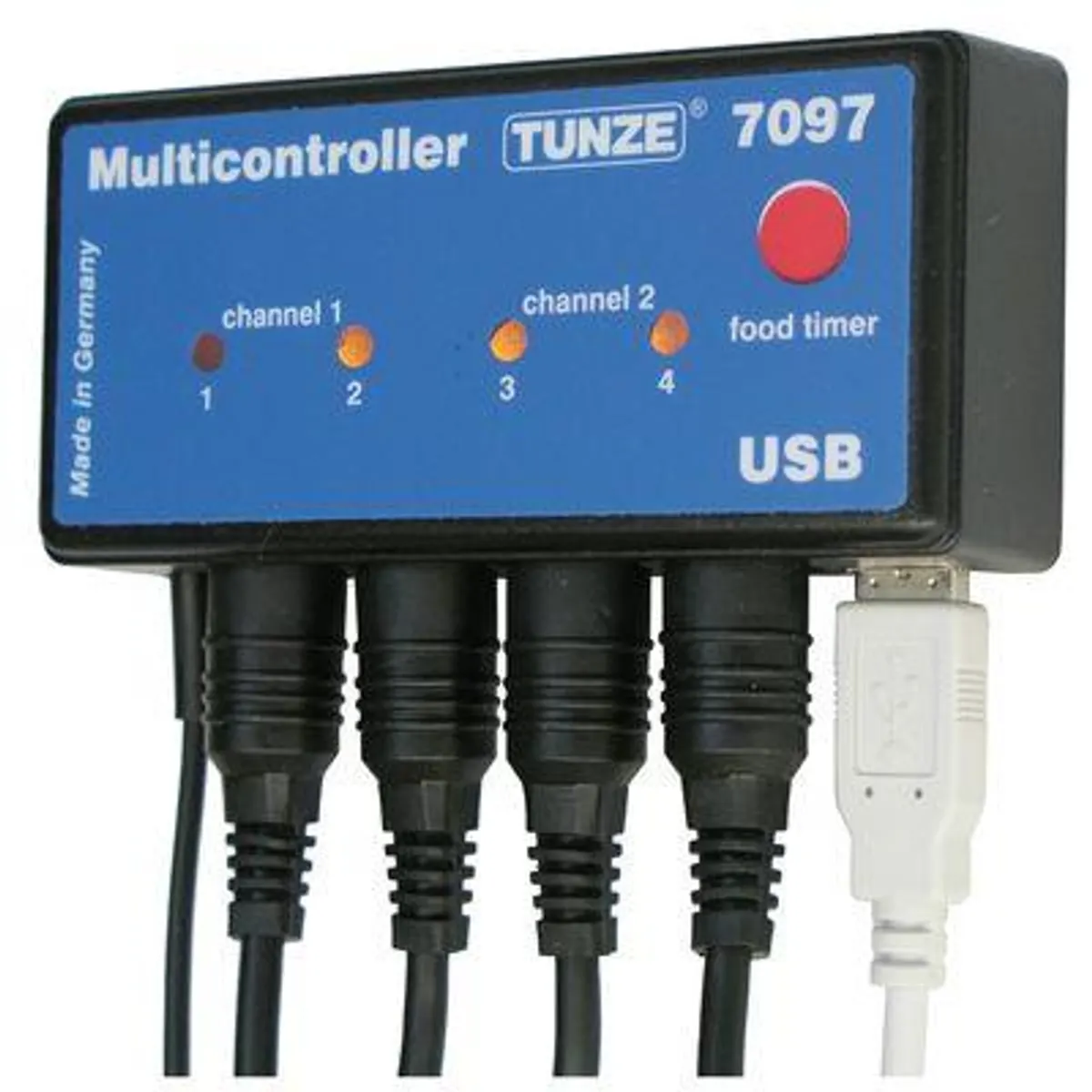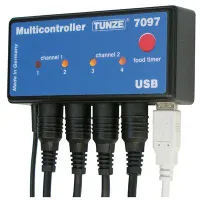 Product Details
7097.000
The Multicontroller 7097 is a controller for all Turbelle® pumps fitted with an electronic motor and TUNZE® LEDs, which can be adjusted and programmed by a computer via USB connection. It contains a microprocessor with memory and an internal real-time clock.

Together with Turbelle® pumps the Multicontroller 7097 is able to reproduce any
kind of oceanic current situation within the aquarium, including wave simulation,
high and low tide simulation, oscillation current, night mode, storm and de-sedimentation, seasonal adaptations, etc. In addition, the TUNZE® LEDs can be connected for a separate adjustment of the color channels, to simulate sunrise and sunset, seasonal adaptations, moonlight, etc. Optionally, a separate switchable mains socket can be connected to switch additional aquarium lighting on and off.
With its four outputs, the Multicontroller 7097 can, for example, control two Turbelle® pumps and two TUNZE® LEDs. The integration of two 7090.300 Y adapter cables will then enable a controlling of six TUNZE® devices.

Scope of delivery: Multicontroller, 5 m (197") USB cable, 4 connection
cables. Suitable for Windows up to Win10. PC with internet access required.
Dimensions (L x W x H): 120 x 31 x 56 mm (4.7" x 1.2" x 2.2")
TUNZE MULTICONTROLLER 7097 USB
Delivery
Delivery takes 3 to 7 working days. Delivery fees will be shown upon checkout.
From Same Merchant