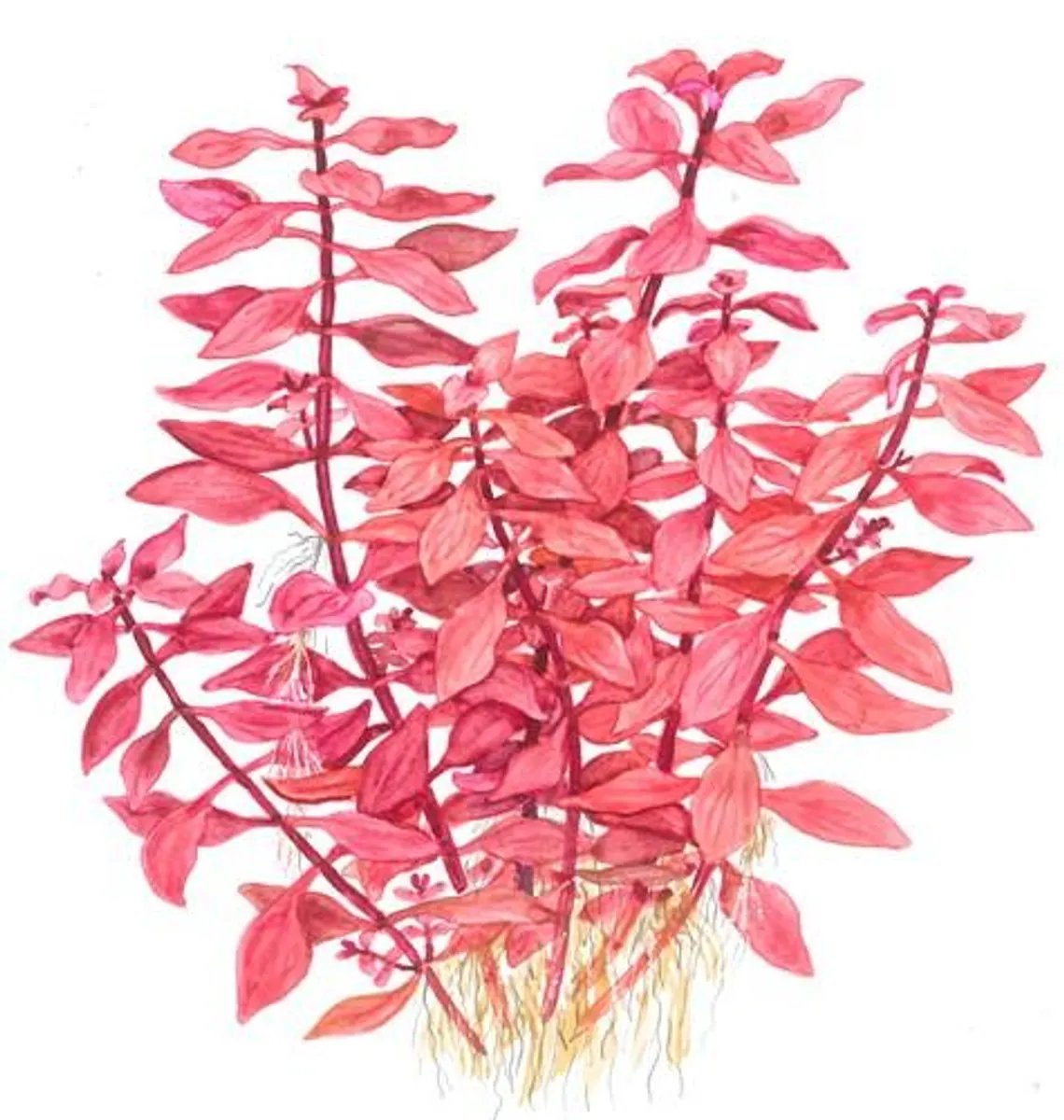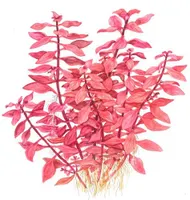 Product Details
LUDWIGIA PALUSTRIS
This cosmopolitan stem plant turns red easier and is smaller than the well-known Ludwigia repens 'Rubin'.
Each stalk becomes 2-4 cm wide and 10-30 cm high. The plant willingly creates side shoots, but cutting increases the amount and leaves the plant even denser. The cut-off shoots can be replanted and they quickly generate new roots.
The plant becomes intensely red and grows better, when placed in light and with added CO2.
PLANT INFO:
Type:

Stem

Origin:

Cosmopolitan

Country or continent where a plant is the most common. Cultivars arise or are bred in cultivation.

Growth rate:

Medium

Growth rate of the plant compared to other aquatic plants.

Height:

10 - 30+

Average height (cm) of the plant after two months in the tank.

Light demand:

Low

The average or medium light demand of an aquarium plant is 0,5 W/L.

CO2 :

Low

A medium need in CO2 is 6-14 mg/L. A high demand in CO2 is approx. 15-25 mg/L.
The easy plants:
These plants can thrive and grow well in low-light aquariums.

CO2 supply is recommended because the CO2 supply, despite the low light, ensures the growth of the plants.

The time expenditure per week is less than ½ hour because the plants grow slowly.

Bottom substrate at the beginning and liquid fertiliser for weekly use.
Tropica Ludwigia Palustris in Pot
Delivery
Delivery takes 3 to 7 working days. Delivery fees will be shown upon checkout.
From Same Merchant