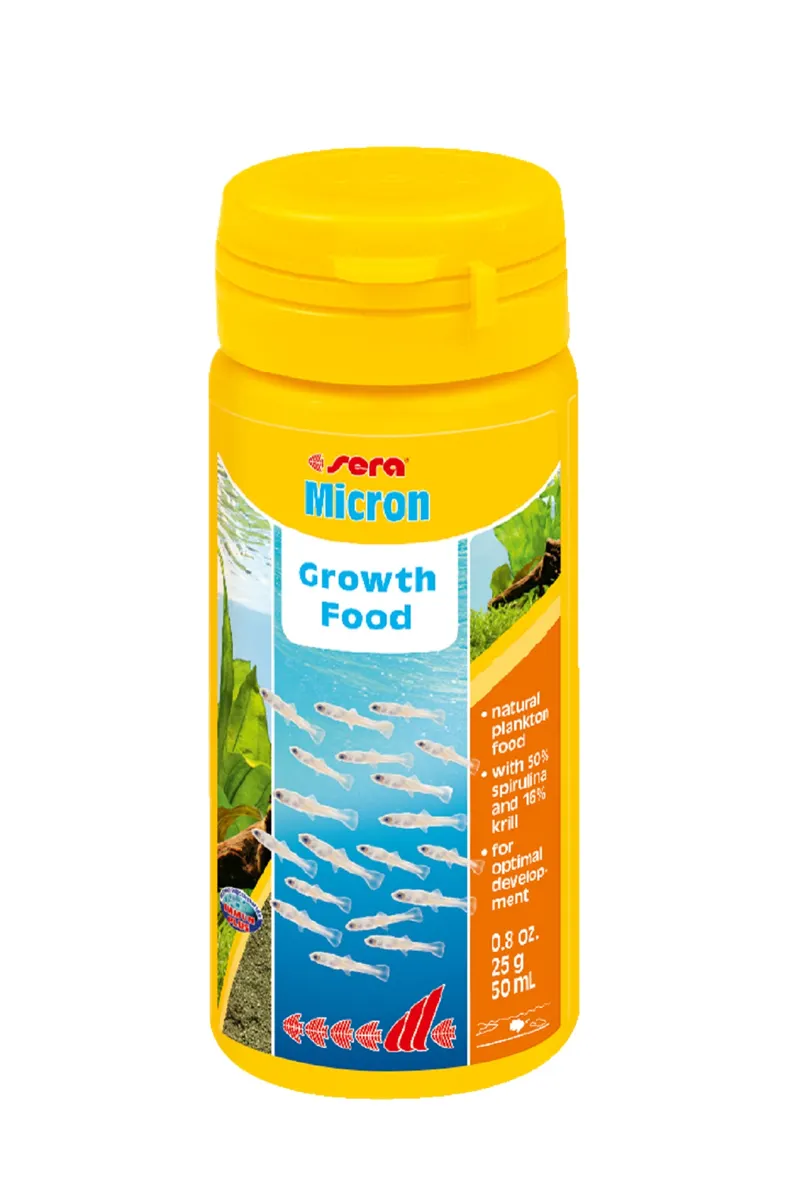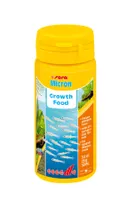 Product Details
Plankton food for the smallest ones
sera Micron is the rearing food close to nature that even the smallest and most fastidious aquarium animals (fish and amphibian larvae, Artemia shrimps and others) in fresh and marine water like to eat.
This finely powdered food optimally resembles natural plankton in its contents (50% Spirulina and 16% Krill, among others) and structure (dust fine particles float in the water) and supports healthy growth, disease resistance as well as optimal development and color formation. The water is not unnecessarily polluted due to its excellent digestibility.
Complete feed for all ornamental fish
Directions for use
Feed several times daily, only as much as the animals take up within a short time.
Ingredients
spirulina (50%), krill (16%), fish meal, shrimps, wheat flour, herbs, alfalfa, stinging nettle, brewers yeast, Ca-caseinate, sea algae, parsley, paprika, spinach, cod-liver oil (containing 34% omega fatty acids), gammarus, carrots, whole egg powder, mannan oligosaccharides (0.4%), Haematococcus algae, green-lipped mussel, garlic.
Analytical constituents
Crude Protein 55.0%, Crude Fat 7.0%, Crude Fiber 6.4%, Moisture 5.5%, Crude Ash 10.5%.
Additives
Vitamins and provitamins: Vit. A 6,200 IU/kg, Vit. D3 300 IU/kg, Vit. E (D, L-α-tocopheryl acetate) 20 mg/kg, Vit. B1 6 mg/kg, Vit. B2 15 mg/kg, stab. Vit. C (L-ascorbyl monophosphate) 95 mg/kg.
Contains EC permitted colorants.
Sera Micron
Delivery
Delivery takes 3 to 7 working days. Delivery fees will be shown upon checkout.
From Same Merchant