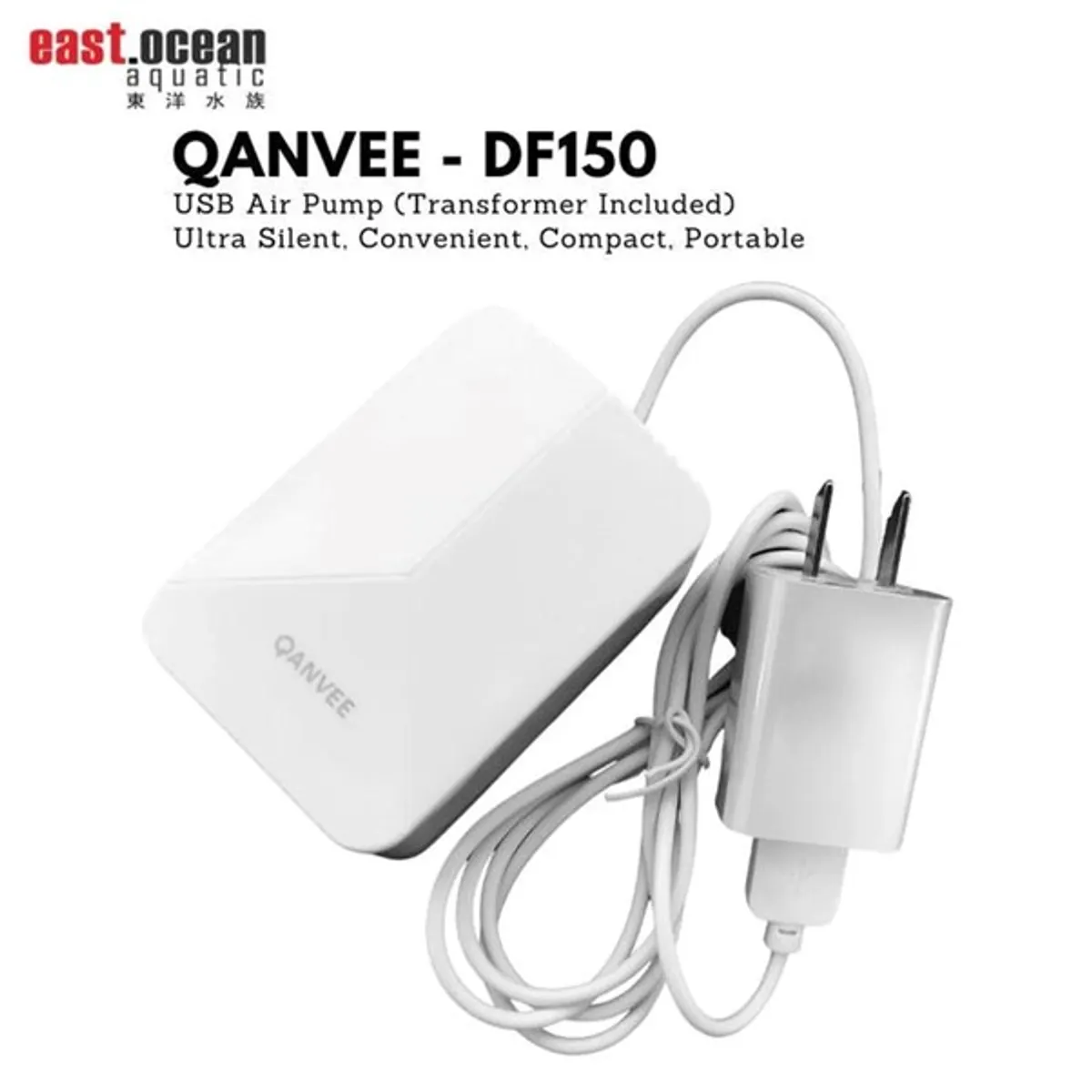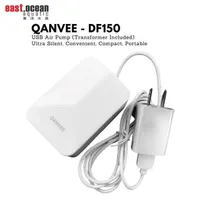 Product Details
QANVEE DF-150 USB Air Pump the epitome of portable and silent air pumps!

Small, compact and portable
Easily connected to a power source
Silent operation
Modern, clean and sleek design
USB plug included
Be it for use with a nano aquarium, to transport fishes, or for a distant fishing trip. The QANVEE DF-150 is perfect for your needs!
Simple plug in the USB cable to a USB charging head or a power bank storage and it is ready to go!
We find it great for use with our office desk nano tank, to power a QANVEE QS100 Bio Sponge Filter. Ultra silent & compact!


Specifications,
Dimensions: 75 x 53 x 43mm
Power Output: 1.5w
Pressure: 15Kpa
Max Flow: 1.0L per min
Number of Tube Outlets: 1
Cable Length" 120cm
QANVEE DF-150 USB Air Pump (Slient Operation)
Delivery
Delivery takes 3 to 7 working days. Delivery fees will be shown upon checkout.
From Same Merchant