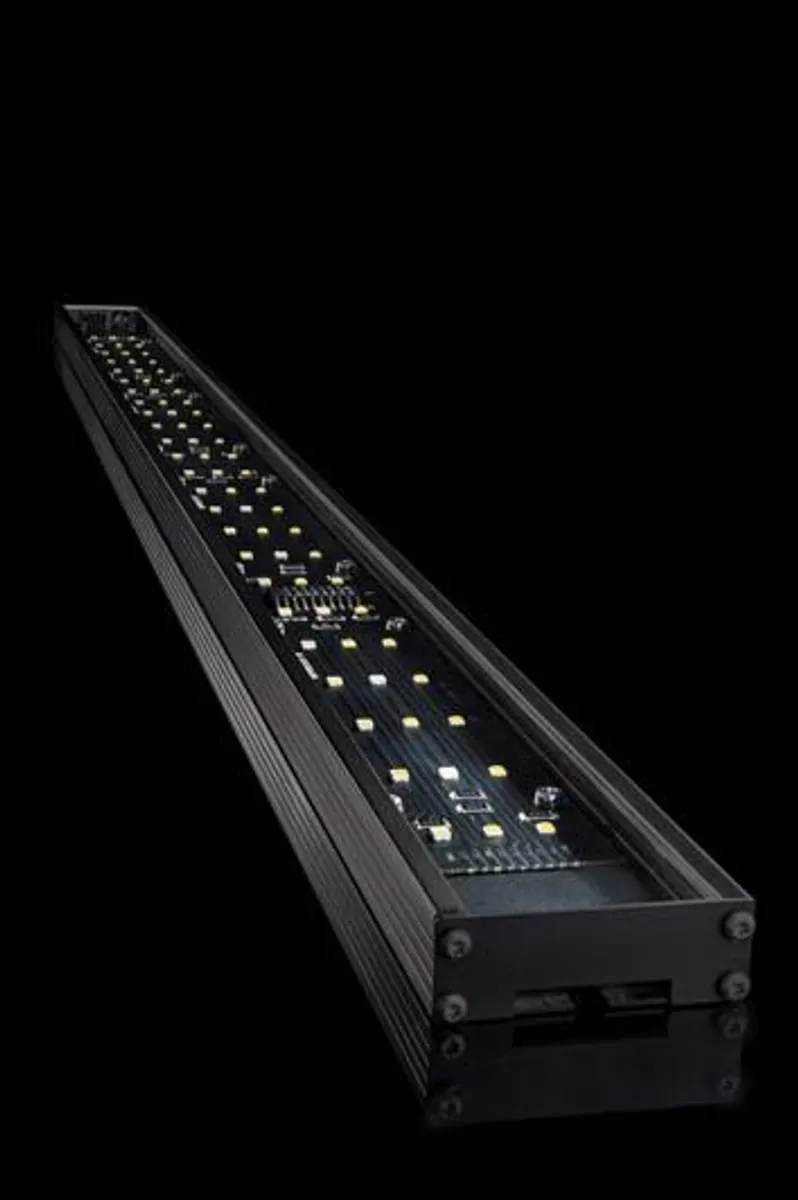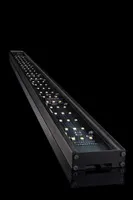 Product Details
Giesemann introduces an uncompromising LED bar for installation as well as surface mounting. A sleek design of a few centimeters wide and an unrivaled performance with all options for bluetooth control. Available in the following versions.
Optionally available at the Pulzar LED bar the Giesemann Pulzar Bluetooth interface. With this interface you can control up to 4 luminaires with your computer through a bluetooth connection.
Very high light output using the latest generation of CREE LEDs
- 120 ° lens-free optic for 100% light output and uniform light distribution
- Extremely high efficiency thanks to the true-dim driver technology
- Up to 170 lumen / Watt light output saves a lot of energy
- Optimized passive temperature management
- Safe 12 Volt technology.
- Perfect color composition with MLE and XHG LED
- Optimized for MARINE aquariums based on the
spectrum of Powerchrome AQUABLUE + tubes.
-
TURKEY RING inspired by the Spectrum of Powerchrome AFTERNOON tubes.
- Very slim design
- Flexible control of multiple light bars. (Required interface)
- Wide even light distribution without spotting.
- Replaceable LED Boards.
- Different sizes to replace standard fluorescent tubes.
- Splash-proof housing can be installed in awnings.
- 100% made in Germany with only the best components.
- Black anodized aluminum profile - salt water resistant.
- Virtually unlimited mounting options.
- Different mounting options available.
- Each product is tested and certified individually.
- Incl. Light bar, meanwell driver and cables
PULZAR LED HO DIM 52 WATT 870 MM
Delivery
Delivery takes 3 to 7 working days. Delivery fees will be shown upon checkout.
From Same Merchant