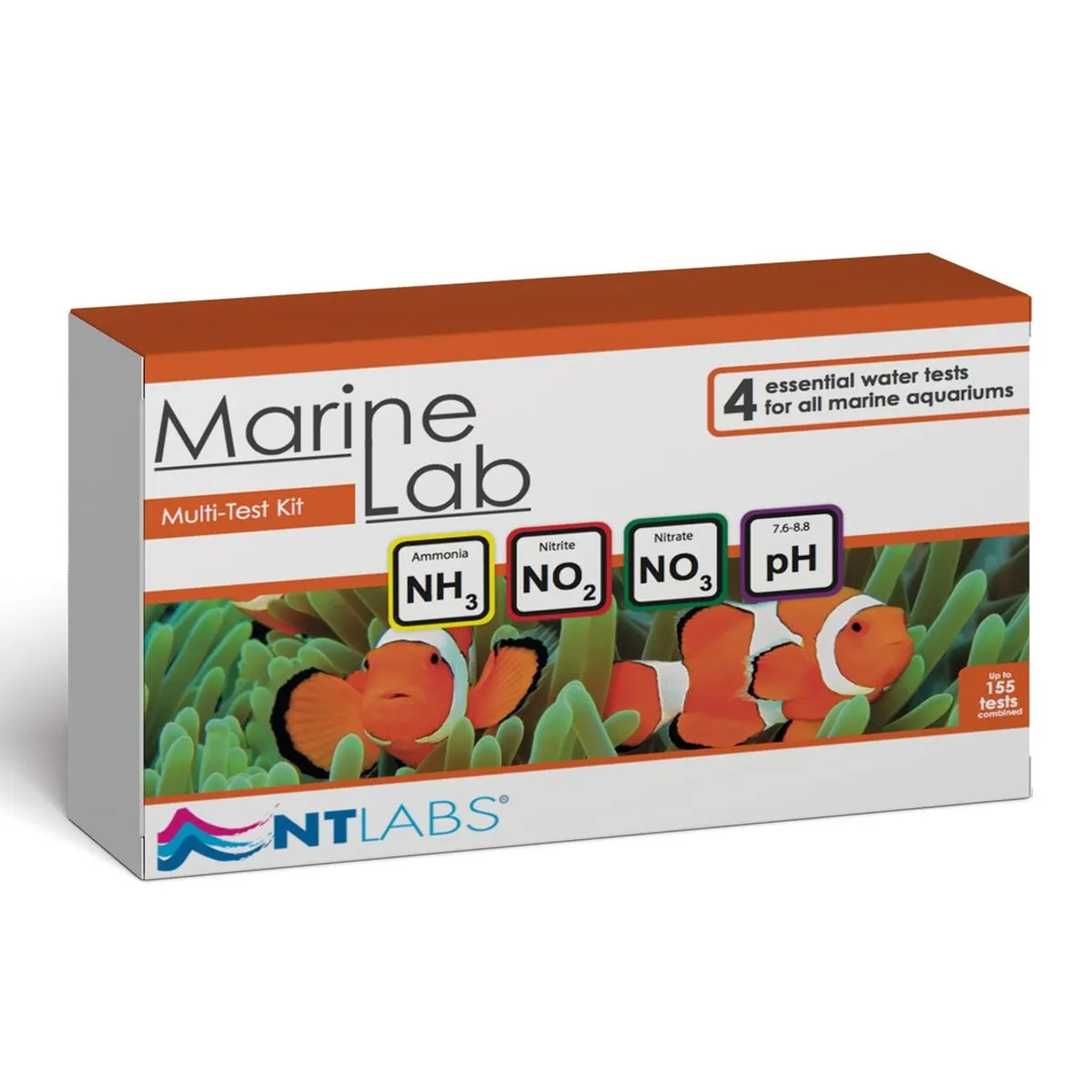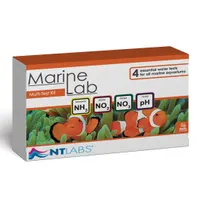 Product Details
Marine Multi-Test comprises everything you need to carry out 155 tests (combined) of the 4 key water parameters to keeping a healthy marine aquarium: ammonia, nitrite, nitrate & pH. All tests use liquid reagents for improved accuracy. Full instructions are included detailing optimum levels and suggestions for correction, along with an integrated test tube rack. Simply follow the easy-to-read pictorial instructions and compare the test tube to the colour chart. Complete with 4 test tubes and a set of colour coded stickers to allow you to label both the test tubes and lids to ensure the same test is always carried out in the same test tube to avoid contamination.
This test kit reports concentration in terms of nitrogen (NH3-N), (NO2-N) or (NO3-N) to be compatible with reported safe concentrations as they apply to fish and plants. If you are interested in knowing the ionic concentration of the measured parameter, multiply your result by 1.21 (NH3-N), 3.29 (NO2-N), or 4.43 (NO3-N). For more information on this calculation, click here.
FAQs:

Q: Why do I run out of 1 reagent before the other(s)? A: We fill our test kit reagent bottles to a minimum amount before they are put through a vigorous QC regime. This means that the vast majority of bottles will in fact be overfilled by varying amounts meaning that the reagents may well run out at different rates but you should be able to carry out at least the number of tests stated on the packaging.
"The customer-friendly winning product had eye-catching packaging, which
provided the consumer with some very important information about water testing.
Any product that encourages fishkeepers to test the water in the their own tanks more
often is a welcome addition to the market." Judges, Aqua 2019
Specifications
Available in the following variations:
Up to 155 test combined
NT LABS Marine Lab Multi-Test
Delivery
Delivery takes 3 to 7 working days. Delivery fees will be shown upon checkout.
From Same Merchant