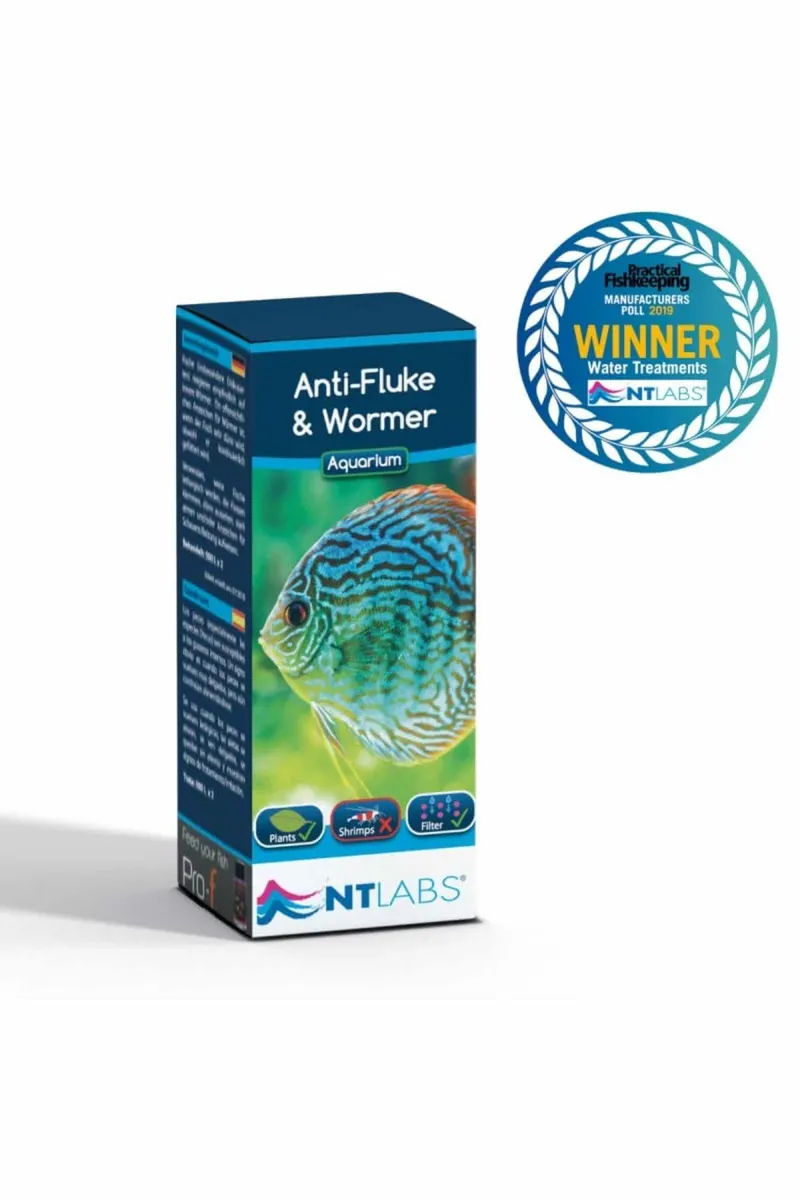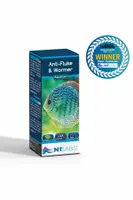 Product Details
20ml
When to use?
Fish (especially Discus species) are susceptible to internal worms. An obvious sign is when fish become very thin but still continue to feed.
Use when fish become lethargic, fins are clamped, thin looking, gasping and showing signs of rubbing/irritation.
How to use?
Increase aeration in the aquarium to maximum.
Shake the bottle thoroughly for at least 30 seconds.
Using the pipette provided, add the required dose.
If the water becomes cloudy, change 50% at a time until the cloudiness goes away.
The treatment can be repeated once a week up to 4 doses.
Warning: This product will kill snails, shrimps and other invertebrates.
"Comprehensive and easy to use, I often like to have a couple of bottles of Anti-Internal Bacteria treatment or Disease Solve to hand. Nice to know that I'm not the only one who rates these products!" Nathan Hill, the Associate Editor of Practical Fishkeeping Magazine
NT LABS Aquarium Anti-Fluke & Wormer
Delivery
Delivery takes 3 to 7 working days. Delivery fees will be shown upon checkout.
From Same Merchant