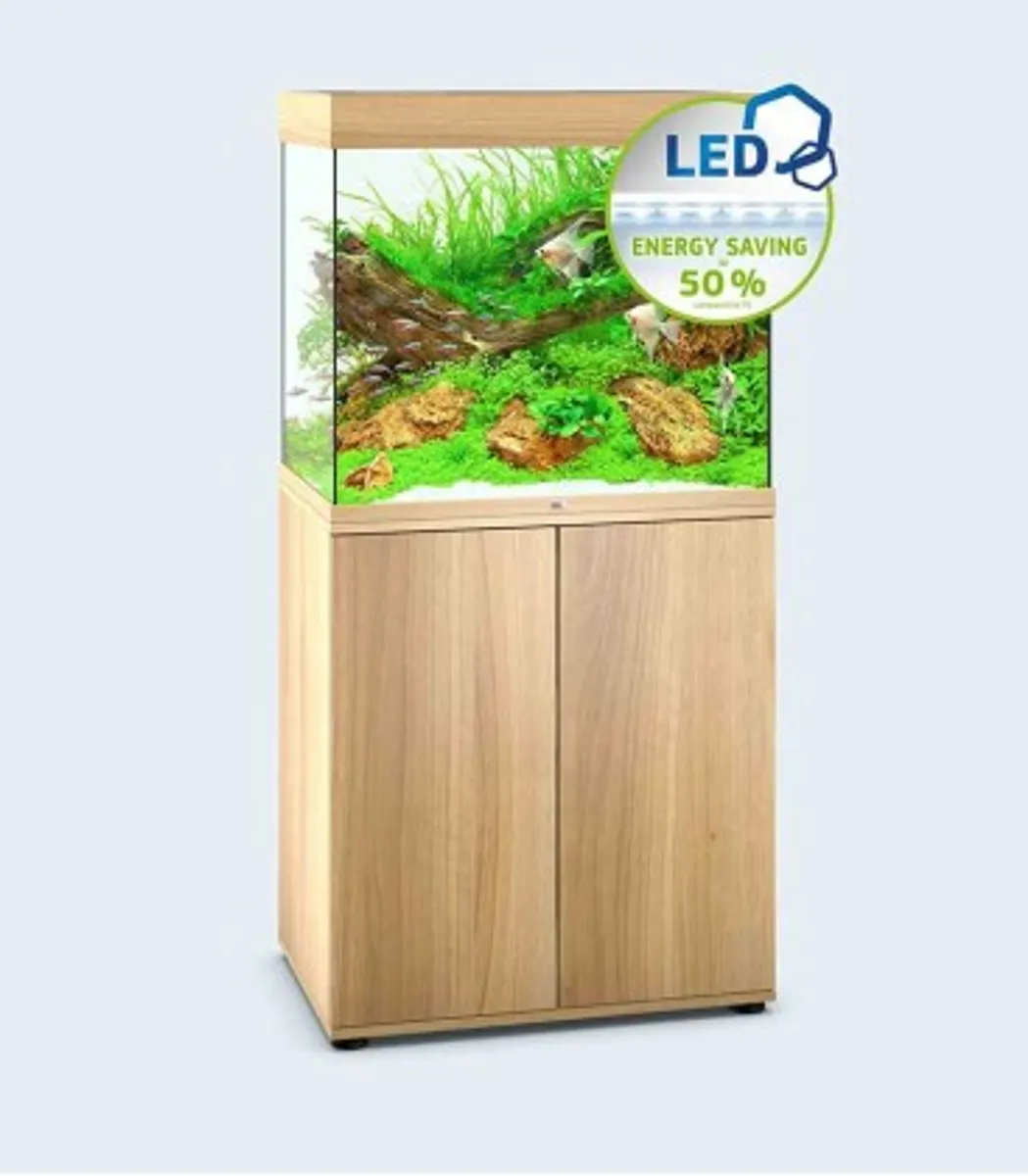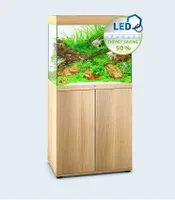 Product Details


Dimensions in cms
71 * 51 * 65
Juwel Lido 200 - Classic Aquarium
1 year warranty against tank leakage due to manufacturer fault
1 year warranty against faulty parts
HeliaLux LED lighting
Internal Heater
Internal Filter Bioflow M
Pump Juwel ECCOFLOW 600 l/h
The Juwel Lido 200 is a stylish ready-made aquarium with cabinet that is popularly used as seawater aquarium. Fully equipped to make fish keeping fun and easy. It comes equipped with a modern LED lighting and efficient filtering system to keep fish tank bright and clean.
The tank sits securely on a base frame stand, and no other external installation is required. This aquarium can be easily arranged to fit home and office environments. Made with care in Germany using high-quality parts and designed for safety.
HeliaLux LED Lighting System
HeliaLux LED generates brilliant luminosity and promote excellent plant growth. Work on your aquarium in comfort, even when the lighting is switched on. The ultrasonically welded lighting unit is 100% waterproof, complies with top European safety standards and is TÜV/GS certified.
Bioflow Internal Filter System
The Juwel Lido is equipped with a high-performance Bioflow filtration system. This internal filter works efficiently, being the centrepiece of the aquarium. The water is filtered internally, water remains in the aquarium, without messy external setup. The Bioflow system is equipped with five powerful filter media and a quiet, strong Eccoflow 600 circulating pump
Adjustable Internal Heater
The heater is integrated with the housing of Bioflow filter system. Made using high-quality silver contacts and impact-resistant borosilicate glass, the adjustable heater is TÜV/GS-certified, meeting stringent safety standards.
Matching Base Cabinet
With a matching base cabinet, your Juwel Lido aquarium will stand firm, safely on solid ground. You will be the proud owner of a beautiful aquarium that fits so perfectly with your surrounding decor. The Juwel Lido will be the centre of attraction of your home, living or bedroom. The base cabinet comes in matching colour as the aquarium. Easy to assemble with generous storage space for fish food.
Specifications
| | |
| --- | --- |
| Model | Juwel Lido 200 |
| Tank capacity | 200 l |
| Tank Dimension (LxBxH) | 71x51x65cm |
| Cabinet Dimension (LxBxH) | 71x51x80cm |
| Lighting | HeliaLux LED |
| Filter | Bioflow M |
| Filter media | Included |
| Pump | 600 l/h |
| Heater | Included |
| Colour | Black / White / Dark Wood / Light Wood |
JUWEL LIDO 200 AQUARIUM WITH CABINET
Delivery
Delivery takes 3 to 7 working days. Delivery fees will be shown upon checkout.
From Same Merchant