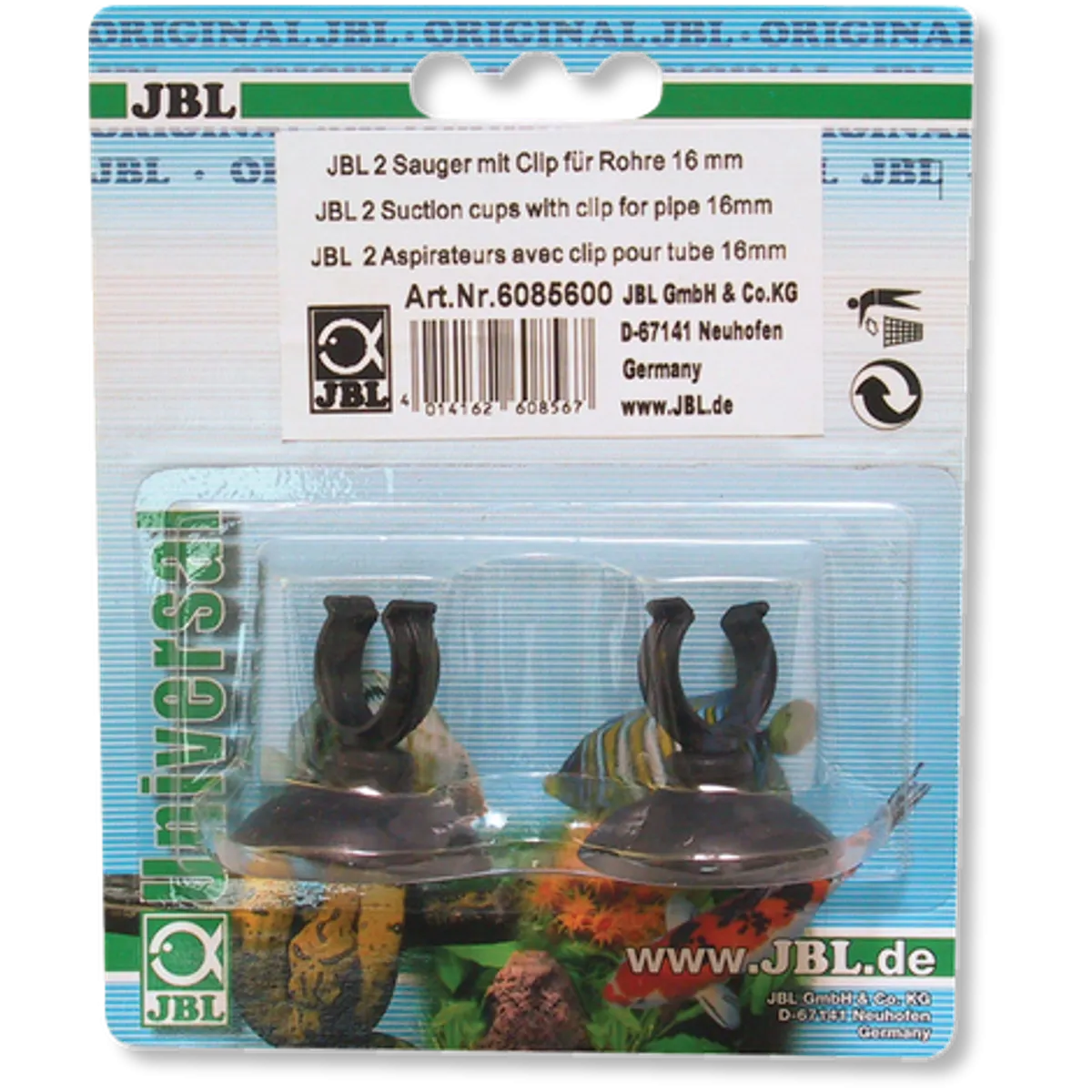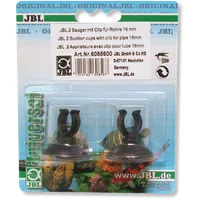 Product Details
Rubber holder with robust clip.

Easy to attach:

click the object into the clip, position it in the desired place.
Stable hold: holds all objects with 16 mm diameter.
Clip and suction holder can be separated.
Contents: 1 pack suction pads with clips 16 mm, incl. 2 suction pads, 2 clips.
PRODUCT INFORMATION
Suction holders are indispensable for aquarium owners.
They are used in many different ways to fix pipes, hoses and even technical devices in place.
The plastics have been selected so that they do not release any toxic or harmful substances into the aquarium water and so that they remain flexible and are slow to harden.
Nevertheless, EVERY suction cup loses flexibility over time and will need to be replaced.
The better the quality of the cups, the longer they remain flexible!
FAQ
A whitish, fluffy film forms on the suction cups. What is that ?
> This is a colonisation of harmless fungi which settle on the pieces of plastic. They will disappear on their own after a while.
JBL suction cup with clip, 16 mm
Delivery
Delivery takes 3 to 7 working days. Delivery fees will be shown upon checkout.
From Same Merchant