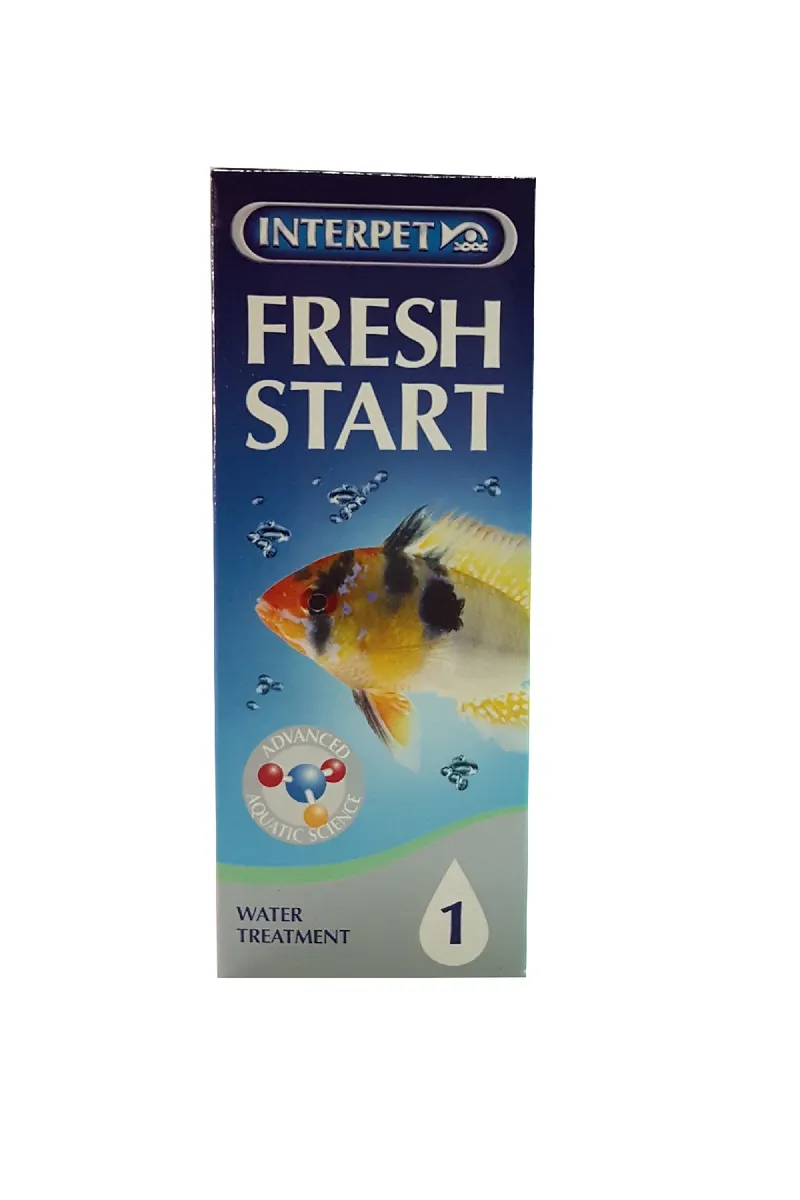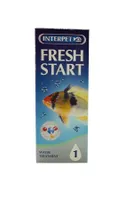 Product Details
100ml
Tap water contains chlorine and heavy metals that attack the gills and delicate mucus membranes which surround and protect the fish. When these tissues are damaged, pathogens such as fungus and bacteria find it very easy to attack fish. Interpet Fresh Start rapidly removes these toxic chemicals and metals and contains a natural colloid which coats the fish with a protective barrier. Use Fresh Start when starting a new aquarium or carrying out regular water changes, whenever you top up your aquarium with tap water or if you suspect heavy metal poisoning. Use the dosage table and pipette or measuring cup provided to treat the aquarium water. Ensure you follow the instructions provided in the Guide to Fish Health carefully.
Conditions tap water making it suitable for fish

Harmless to filters and all species of plants and fish

Does not colour aquarium water

For use in cold water and tropical freshwater systems

Treats 500 litres (110 gallons)
Interpet Fresh Start
Delivery
Delivery takes 3 to 7 working days. Delivery fees will be shown upon checkout.
From Same Merchant