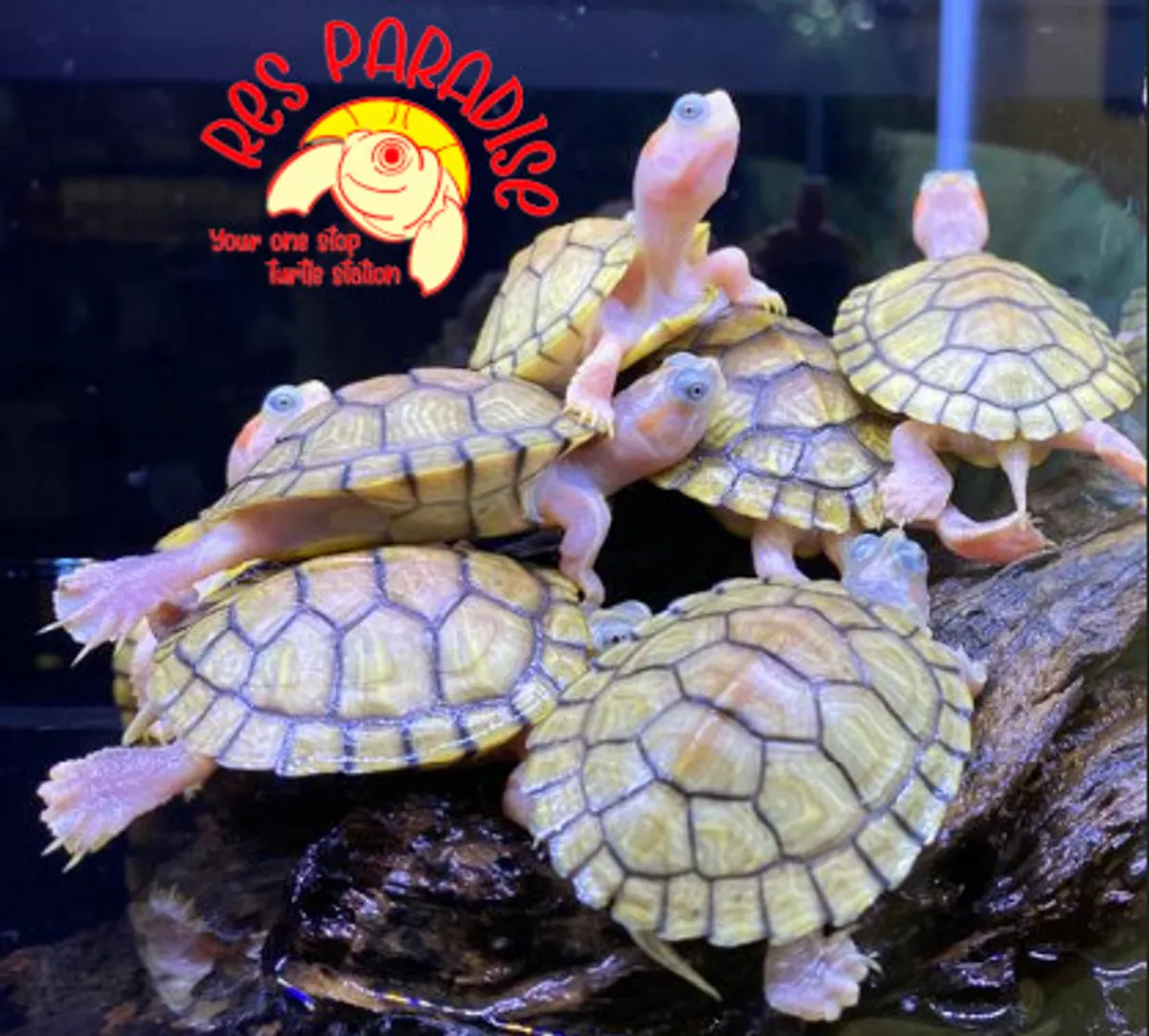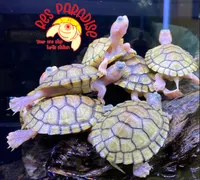 Product Details

Size

Care Level

Temperament

Water Conditions
Hybino Red Ear Sliders (Trachemys scripta elegans) are amazing turtles, and are often mistaken as caramel. Their faces are clown-like with blue irises, red pupils, lemon-yellow mouths, and glowing red eared markings and pink, translucent skin pigmentation. This morph has really taken off in the last couple of years, and the demand overseas has exploded. Due to the demand for this morph, Hybino Red Ear Sliders have become a little harder to find. This is a single gene mutation and has only been combined with Albino Red Ear Sliders to create the Lubino Red Ear Sliders.
All our turtles are healthy, active and feeding on commercial pellets.
Hybino Red Eared Slider
Delivery
Delivery takes 3 to 7 working days. Delivery fees will be shown upon checkout.
From Same Merchant