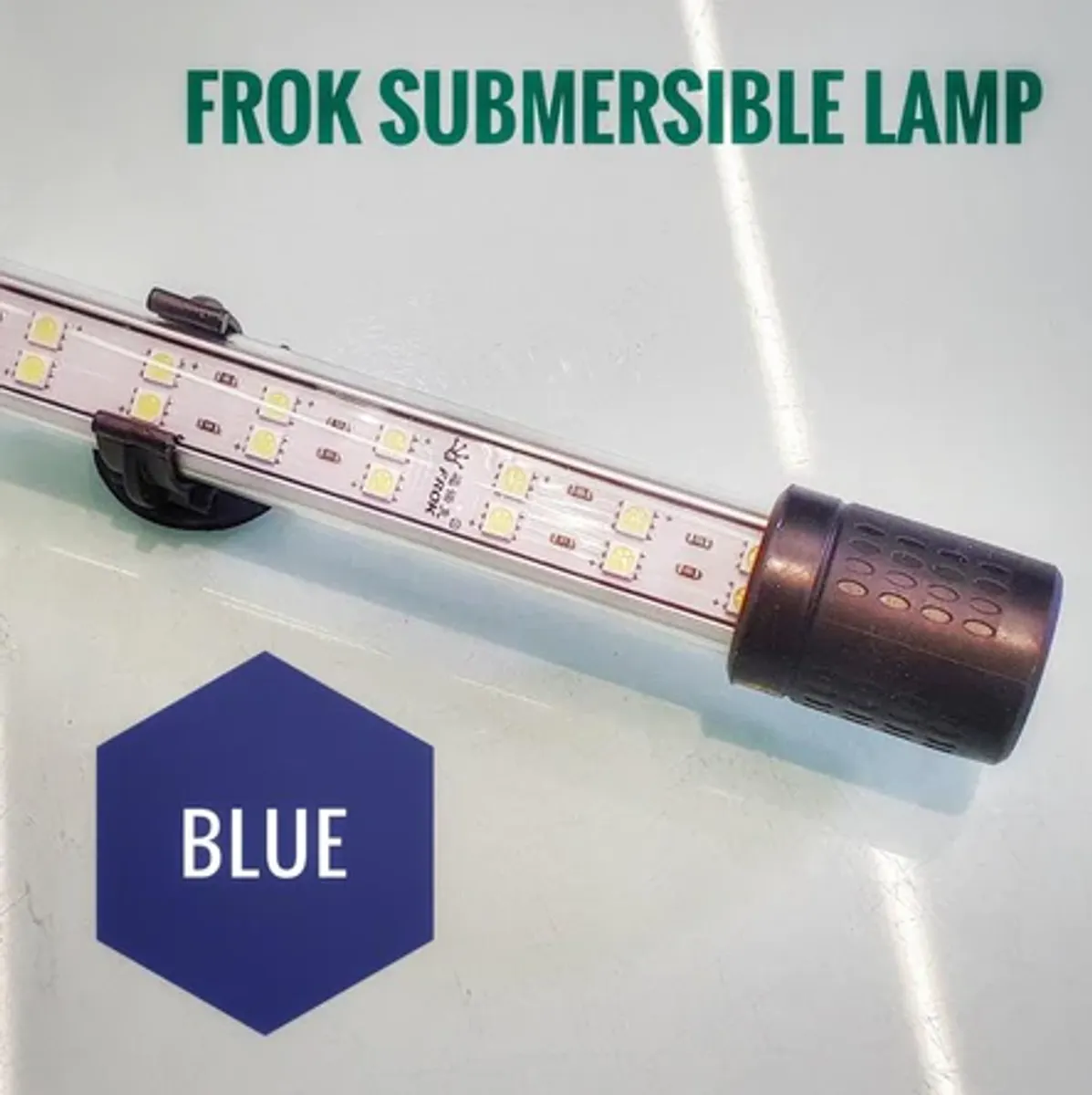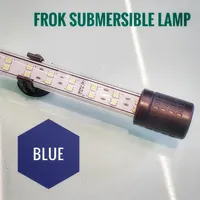 Product Details
FROK Submersible Led
Suitable for aquarium, pond use.
Popular to be use as tanning lamp for Arowana
Uses high quality LEDs

with in-built heat sinks

Heat Sinks greatly improves LED life span & enables usage out of water

Thick waterproof glass casings suitable for tanks with large powerful fishes
Heavy duty rubber seals for improved sealing & durability.
FROK Transformers
are specially designed by our very own R&D, and manufactured by FROK. This affords us a high degree of quality control. Comparing against most other brands, it boasts an increased operational lifespan and does not overheat.
Available in: Super White, Super Red, Super Blue

FROK FK40 Blue
Watts: 6W
Length: 40cm

FROK FK60 White
Watts: 10W
Length: 590mm

FROK FK80 Blue
Watts: 14W
Length: 800mm

FROK FK120 Blue
Watts: 22W
Length: 1070mm

FROK FK150 Blue
Watts: 26W
Length: 1370mm
FROK Submersible Led Blue FK
Delivery
Delivery takes 3 to 7 working days. Delivery fees will be shown upon checkout.
From Same Merchant