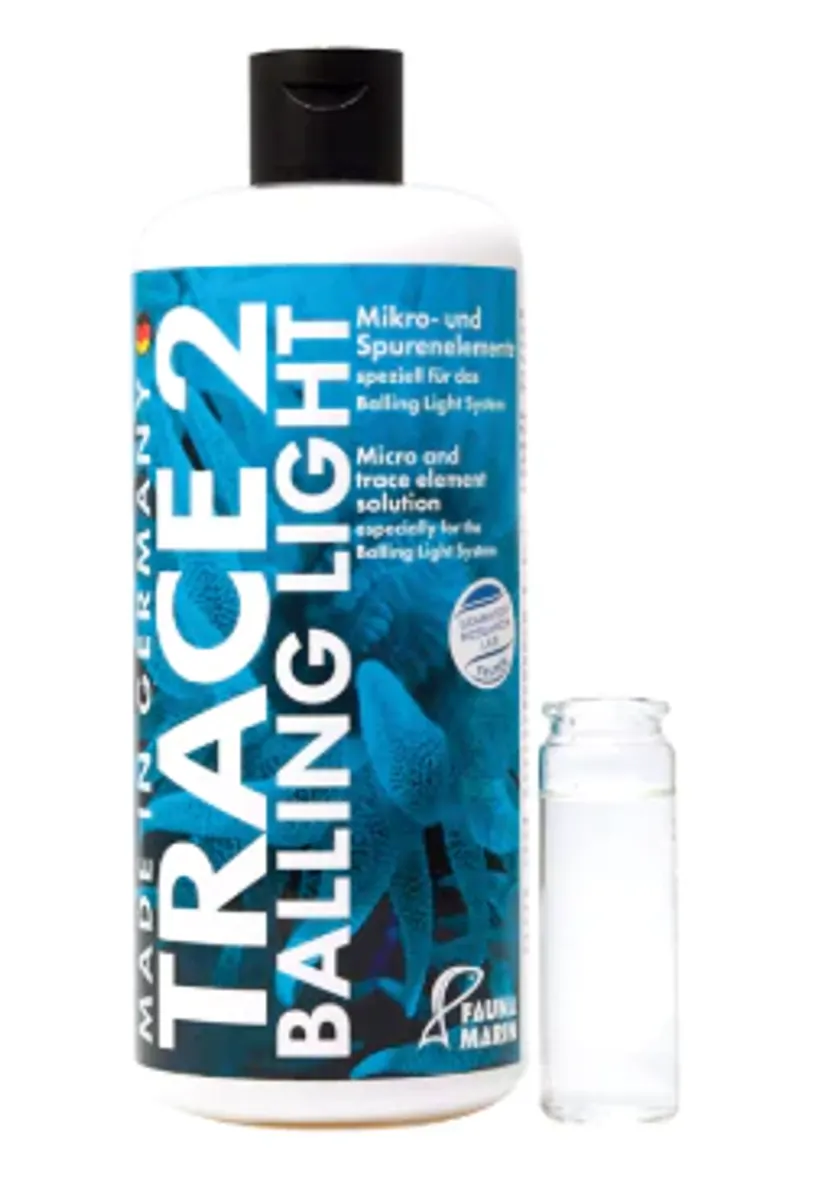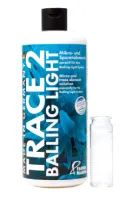 Product Details
Balling Light Trace 2 – Metabolic Elements is part of the Balling Light system from Fauna Marin. The balling light system is a system of dosing Calcium, Carbonate and Magnesium as well as trace elements to replenish your reef tank. These elements are depleted because corals consume them as they grow.
High purity
Micro- and Trace elements serve as a balancing solution for the Balling Light and Classic Method. The addition of trace elements to the Balling salts represents a complete primary care system.
INGREDIENTS:
Iron, Manganese, Copper, Nickel, Zinc, Chromium. Based on organic and inorganic compounds.
Fauna Marin Balling Trace 2
Delivery
Delivery takes 3 to 7 working days. Delivery fees will be shown upon checkout.
From Same Merchant