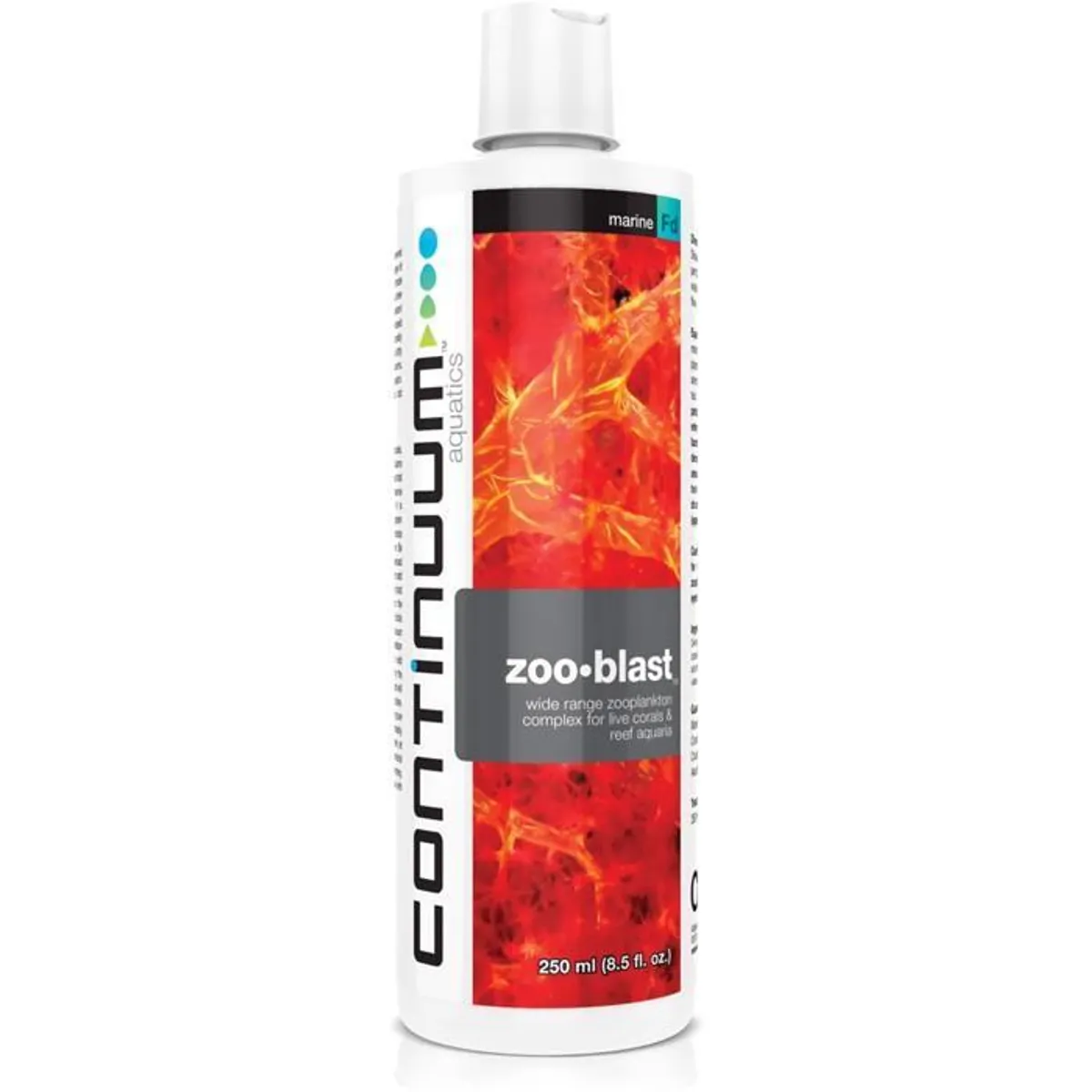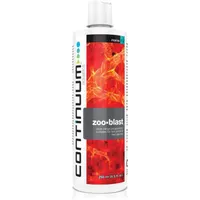 Product Details
Zoo•Blast is a nutritious complex of several naturally occuring zooplankton in a wide range of sizes from 200 to 2,000 uM. Zoo•Blast is not made from ground up shrimp or fish like several other products are, but is made with actual plankton! Zoo•Blast provides for growth and increased coloration, by providing proteins, naturally occuring lipids, including important omega fatty acids EPA and DHA, and a wide range of vitamins. It also contains carotenoids, for coloration. Zoo•Blast does not require refrigeration, but refrigeration will prolong shelf life.
Zoo•Blast is useful for feeding hard and soft corals, sponges, filter feeding worms, tunicates and clams of all types. It is particularly suited for those that feed on mesoplankton. Many species of marine fishes will also feed on Zoo•Blast. It is recommended that you turn off your protein skimmer and other filtration for 15 to 30 minutes prior to adding the Zoo•Blast to the aquarium.
CONTINUUM ZOO BLAST 250ML QZB250
Delivery
Delivery takes 3 to 7 working days. Delivery fees will be shown upon checkout.
From Same Merchant