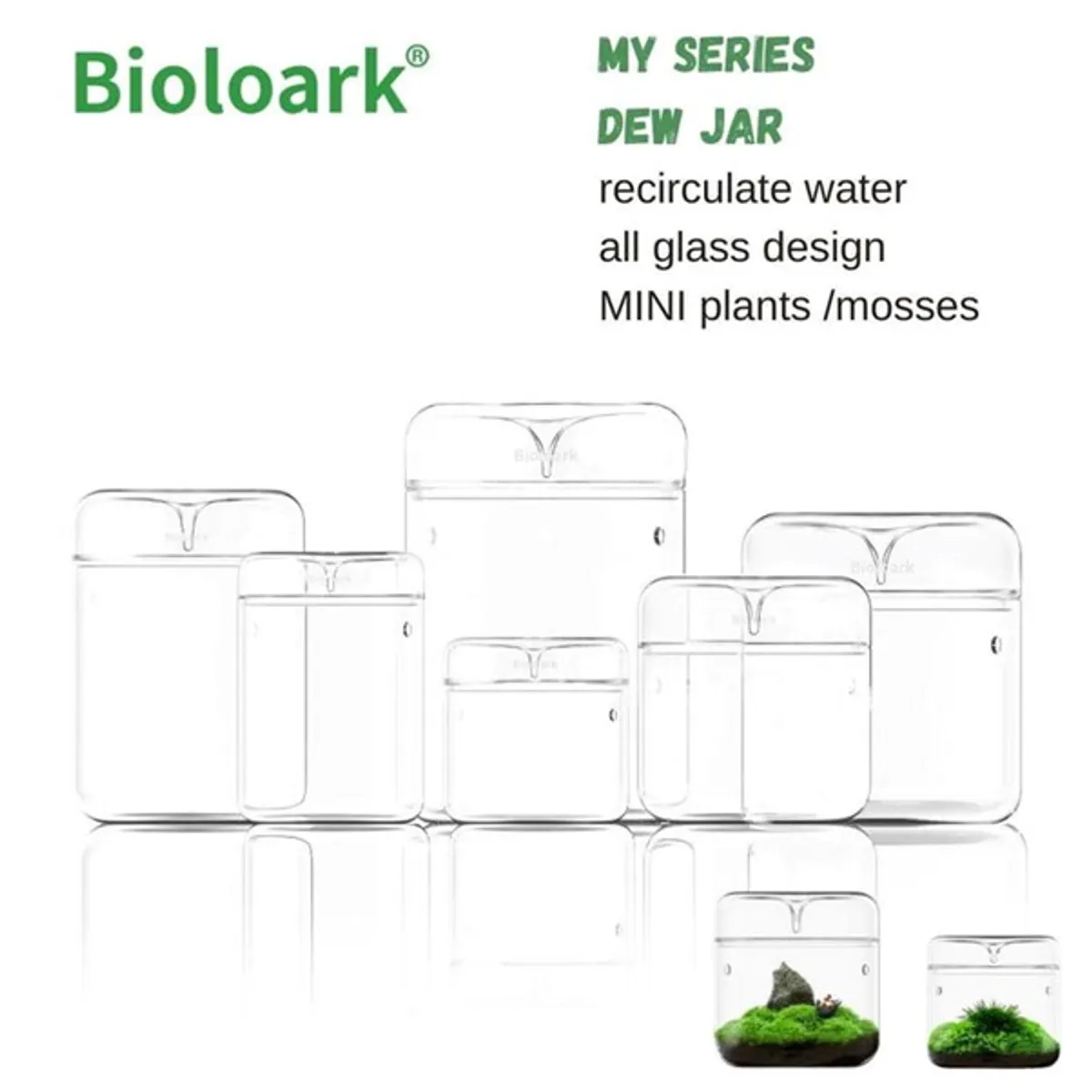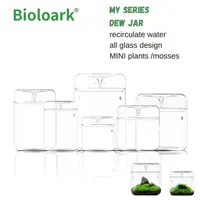 Product Details

The Dew Glass Cup by Bioloark is an elegant glass for creating micro landscapes or wabi kusa and it is a beautifully designed addition to any aquascaping collection. The beautiful small jars with matching lids are perfect for recreating an entire landscape or highlighting individual plants.
For ideal circulation inside, the lid is equipped with an inward-facing, drop-shaped condensation drain, which ensures that any evaporation water that arises can go straight back into the landscape. Small holes are integrated in the glass for reliable ventilation. The glasses are the ideal eye-catcher on a desk or a bright surface to bring a piece of nature into the room.
Very beautiful small Terra glasses from Bioloark
Perfect for beautiful Wabi-Kusa, Ideal for mosses & mini plants
Set of High quality clear glass with matching lid
Ventilation holes & condensation drain
Glass thickness: 3 mm
Different dimension avaliable

Together with Bioloark's Wabi-Kusa lamp DX led lamp, specially designed for Dew Glass Cups, your home or workplace will get a skillfully staged piece of nature!
Dew Glass MY-120
Diameter 120mm
Height 120mm
Volume 1L

Dew Glass MY-120H
Diameter 120mm
Height 175mm
Volume 1.8L
Dew Glass MY-150
Diameter 150mm
Height 160mm
Volume 2L
Dew Glass MY-150H
Diameter 150mm
Height 235mm
Volume 4L
For lighting, we recommend using Bioloark DX led lamp or weekaqua lamp.
Terrarium, Kokedama, Wabi Kusa, Nano
Mossarium, microscopic forest, Bio-ark, bio ark, bioark, bioloark
Glass terrarium, Glass Jar, geometric terrarium
BIOLOARK Dew Glass Cup (Micro Terrarium) MY-150
Delivery
Delivery takes 3 to 7 working days. Delivery fees will be shown upon checkout.
From Same Merchant