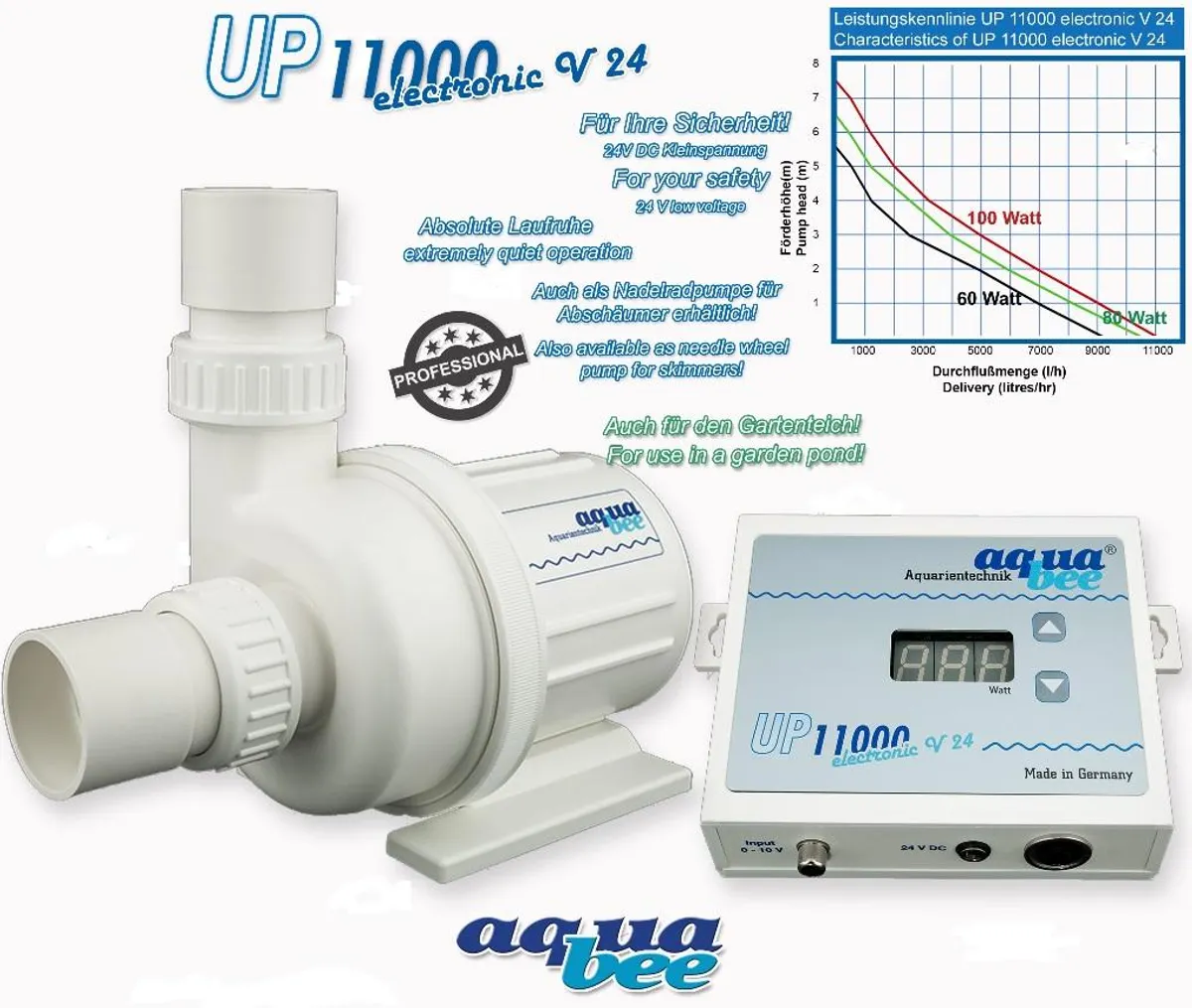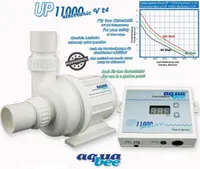 Product Details
Aquabee UP 11000 electronic aquarium pump is an electronically controlled centrifugal pump. The electronic control unit is located on a 3m long cable and thus enables comfortable control the regulation of the flow rate up to max. 11,000 L / h. The power range extends from 20 to 130 watts.
The UP 11000 e is universal applicable and can be used as flow or pump filters both in freshwater and seawater. Furthermore, it is under- or over half of the water used and thanks to the built-in ceramic axes very durable and quiet running. The robust housing and the low energy consumption of the UP 11000 electronic Aquarienpumpe round off the overall picture.
Specifications max. Flow rate of 11,000 l / h max. Water column 9m power control in 10-watt increments (5000 L / h at 20 watts to 11,000 l / h at 130 watts) 2m mains cable control cable 3m (up to 10m on request) 40mm pipe connections dry run protection function continuously rotating impeller housing
AQUABEE UP11000 UNIVERSAL CENTRIFUGAL PUMP ELECTRONIC 24V DC (A
Delivery
Delivery takes 3 to 7 working days. Delivery fees will be shown upon checkout.
From Same Merchant