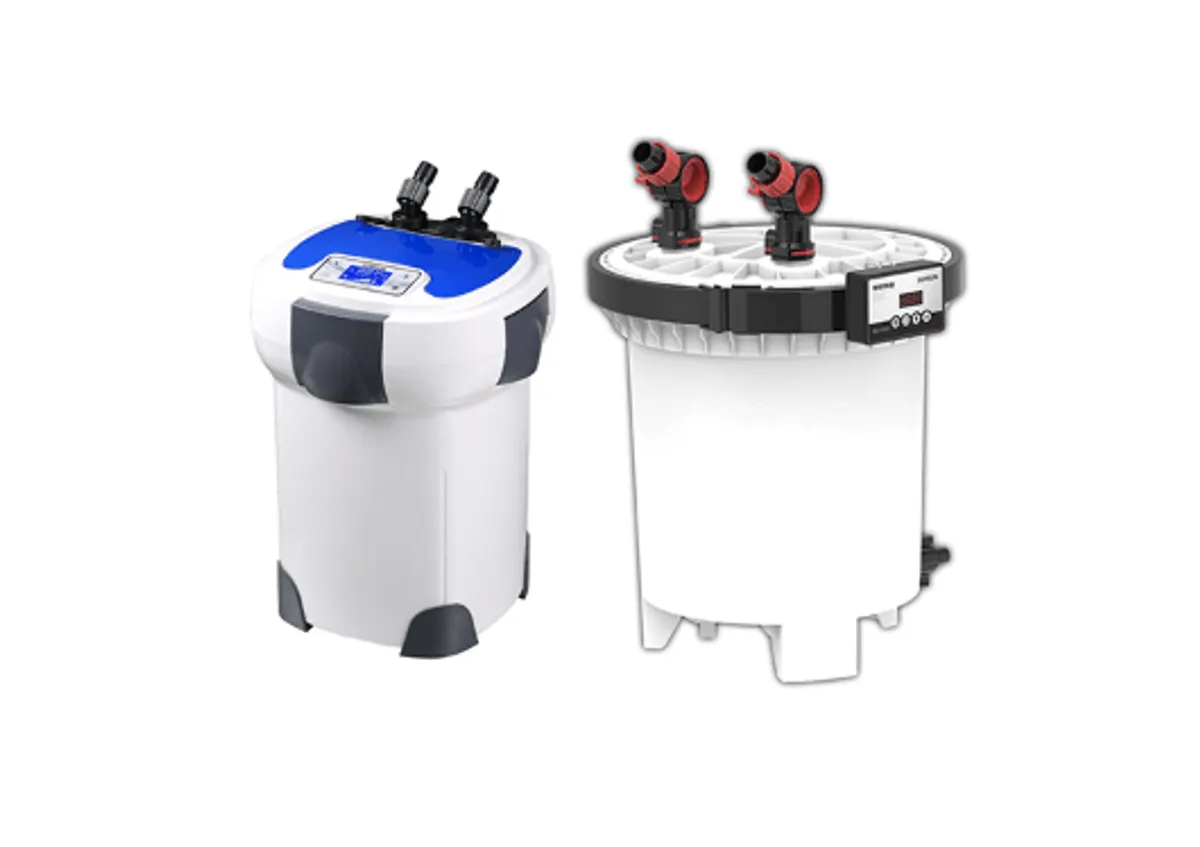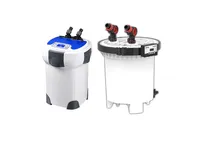 Product Details
FEATURES
●Built-in variable frequency water pump and use sine wave frequency conversion technology, which makes it more stable and quieter.
●The external digital display controller can adjust the gear position of the water pump and the daily working time of the UV lamp at will.
●Using ceramic shaft, wear-resistant, no rust, long service life, dual-use of fresh and seawater.
●The filter basket multi-layer design can be placed with different filter materials and is easy to clean.
●Unique inlet and outlet parts design can be more effectively fixed on the fish tank.
●Using the siphon principle can completely discharge the air inside the barrel, and the operation is simple.
DETAIL
● Color: White&Blue

● Packaging Details: Dimensions L*W*H(MM)/Piece
290*290*470
INSTRUCTIONS
1. Install pipe fitting and fix water inlet

2. Close the inlet and open the outlet

3. Unscrew the nut and remove the water plug

4. Fill the hole with water and fill the pipe

5. Fill the water plug and screw the nut

6. Open the inlet and siphon water
Using the principle of siphon, automatic suction into the barrel, the air in the barrel is discharged from the outlet, until the outlet hose has water, finally pass the power supply.
Model: HW-3000
Stall: 6 levels
UV power: 9W
Power: 10-30W
H-max: 1.2-2.5m
Output: 1200-3000L/H
Cable length: 1.8M
Weight: 3.5kg
Dimensions: 285x285x470mm
SUNSUN HW Canister Filter
Delivery
Delivery takes 3 to 7 working days. Delivery fees will be shown upon checkout.
From Same Merchant