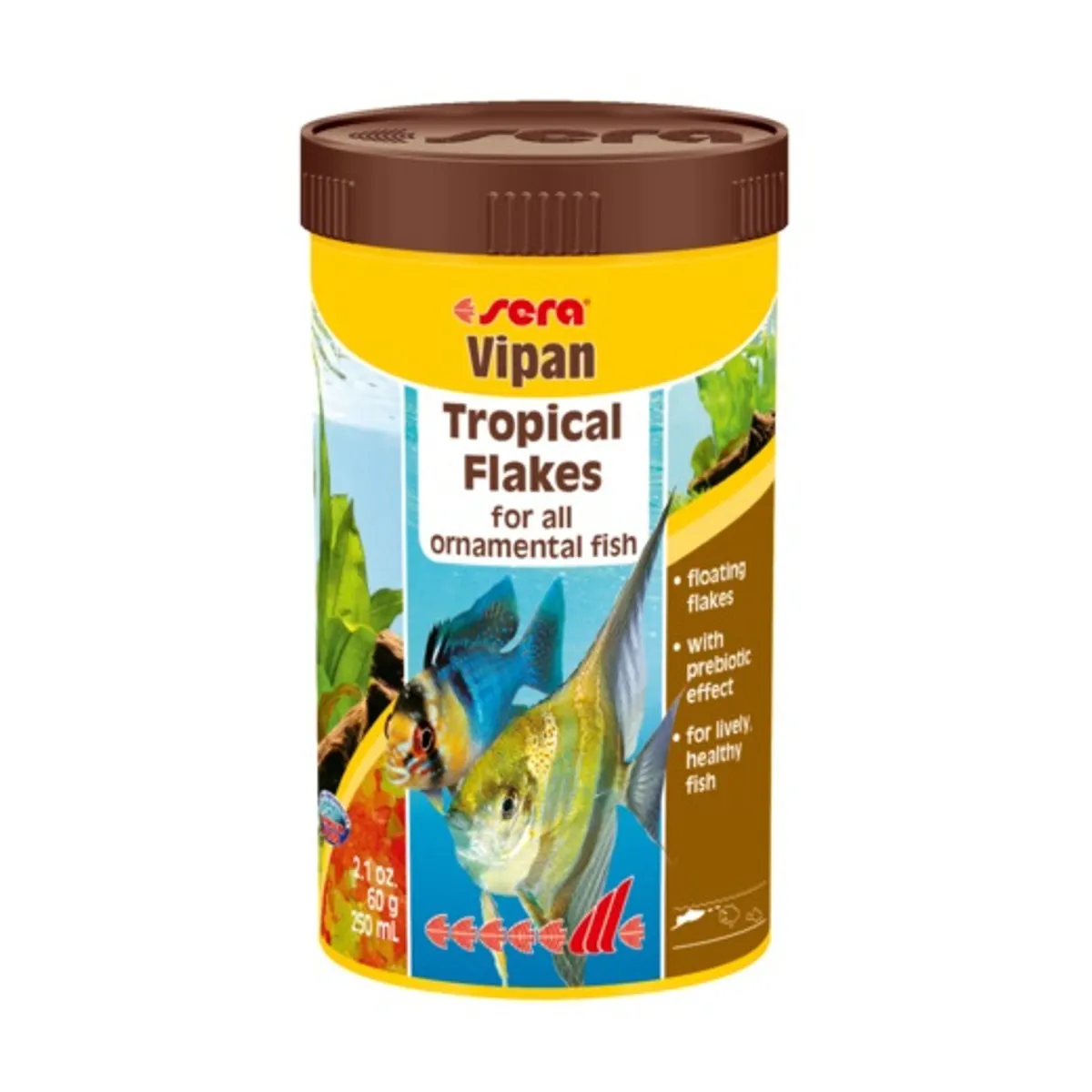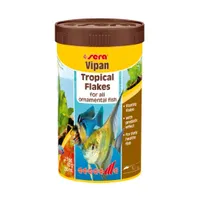 Product Details
The staple food for all ornamental fish
sera Vipan is the universal staple food consisting of carefully manufactured flakes for all fish, especially for those that eat at the water surface.
The carefully selected ingredients with prebiotic effect enhance health and liveliness.
Since the tasty and shape retaining flakes float for a long time they are eaten entirely and do not pollute the water. The balanced, wholesome composition ensures nutrition close to nature and supports healthy development, splendid appearance and natural behavior.
Available as normal and large flake.
Directions for use:
Feed once or twice daily, only as much as the animals take up within a short time.
Ingredients
fish meal, wheat flour, brewers yeast, Ca-caseinate, gammarus, whole egg powder, mannan oligosaccharides (0.4%), cod-liver oil (containing 34% omega fatty acids), spirulina, herbs, alfalfa, stinging nettle, green-lipped mussel meal, sea algae, parsley, paprika, spinach, garlic, carrots.
Analytical constituents
Crude Protein 46.2%, Crude Fat 8.9%, Crude Fiber 3.5%, Moisture 6.7%, Crude Ash 11.9%.
Additives
Vitamins and provitamins: Vit. A 37,000 IU/kg, Vit. D3 1,800 IU/kg, Vit. E (D, L-α-tocopheryl acetate) 120 mg/kg, Vit. B1 35 mg/kg, Vit. B2 90 mg/kg, stab. Vit. C (L-ascorbyl monophosphate) 550 mg/kg.
Contains EC permitted colorants.
SERA Vipan
Delivery
Delivery takes 3 to 7 working days. Delivery fees will be shown upon checkout.
From Same Merchant