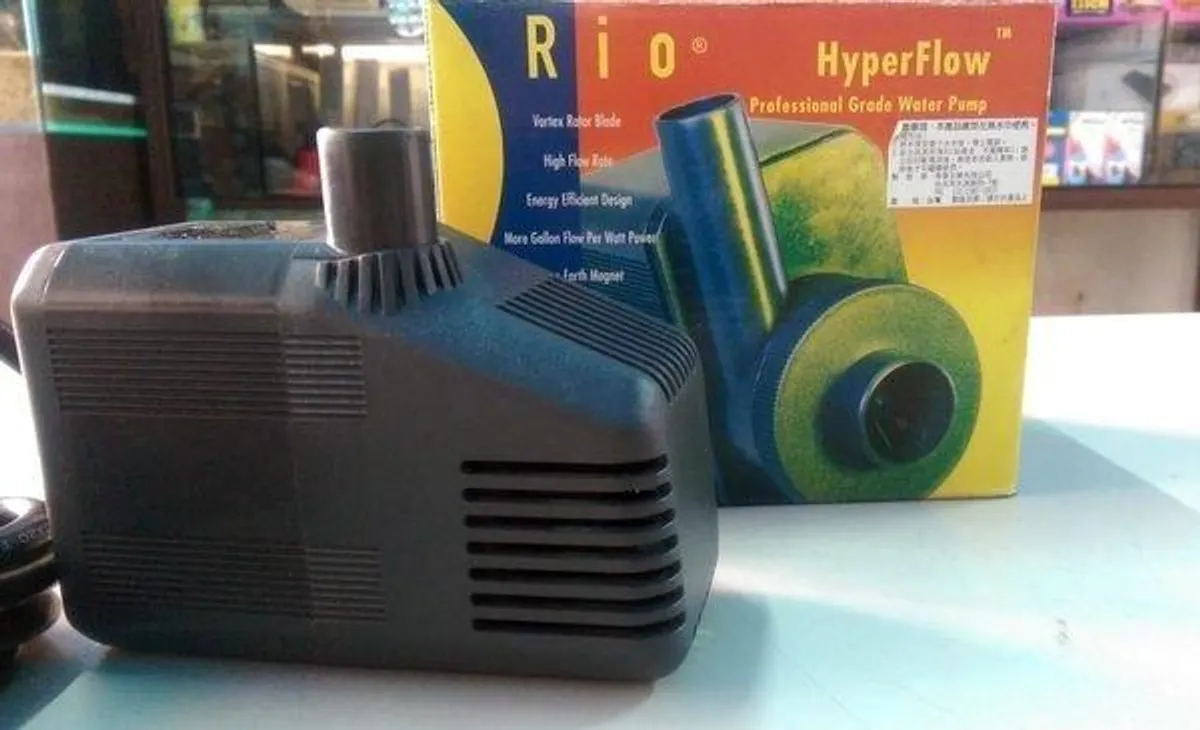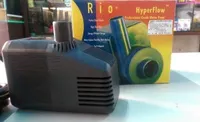 Product Details
Good water circulation is critical to maintaining a healthy environment. The Rio HyperFlow delivers high performance at an affordable price. This compact, highly efficient pump uses Neopower magnetic vortex rotor blade technology to pump more gallons per watt than any same-size external pump.
Rare-earth compounds pack power into a neatly compact pump. Cool and efficient operation keeps energy costs low. The shaft with ceramic bushings offers strength and resistance to corrosion. High-impact plastic construction makes Rio HyperFlow durable and reliable. The Rio HyperFlow is fully submersible and offers the best-performance water pump on the market.

Rio HyperFlow delivers high performance at an affordable price. Features high flow rates, low heat output and are designed to be energy efficient keeping eclectic bills low, in addition providing tremendous pressure capabilities. Simply put the most compact and energy efficient pump on the market today.

Features:
Reliable
Easy Installation
Vortex Rotor Blade
High Flow Rate
Rare-Earth Magnet
Multi-Purpose
Powerful and Efficient Compact
Streamlined and Quiet Operation
Ceramic Shaft with Ceramic Bearing
Low Heat Emission
Affordable
Fully Submersible
Energy-Efficient Design
Application:
Any application with head pressure
Wet/dry filtration
Venturi protein skimmers
Fountains
Ponds
Specifications:
Delivery flow rate at 30cm Height: 3190 L/hr or 840 GPH
Delivery flow rate at 120cm Height: 2500 L/hr or 660 GPH
Delivery flow rate at 180cm Height: 2050 L/hr or 540 GPH
Power: 220v/50Hz, 40watts
Dimension: 4.9in x 2.5in x 3.2in
Output diameter: 19mm
Max Head: 3m
RIO 14 HF
Delivery
Delivery takes 3 to 7 working days. Delivery fees will be shown upon checkout.
From Same Merchant