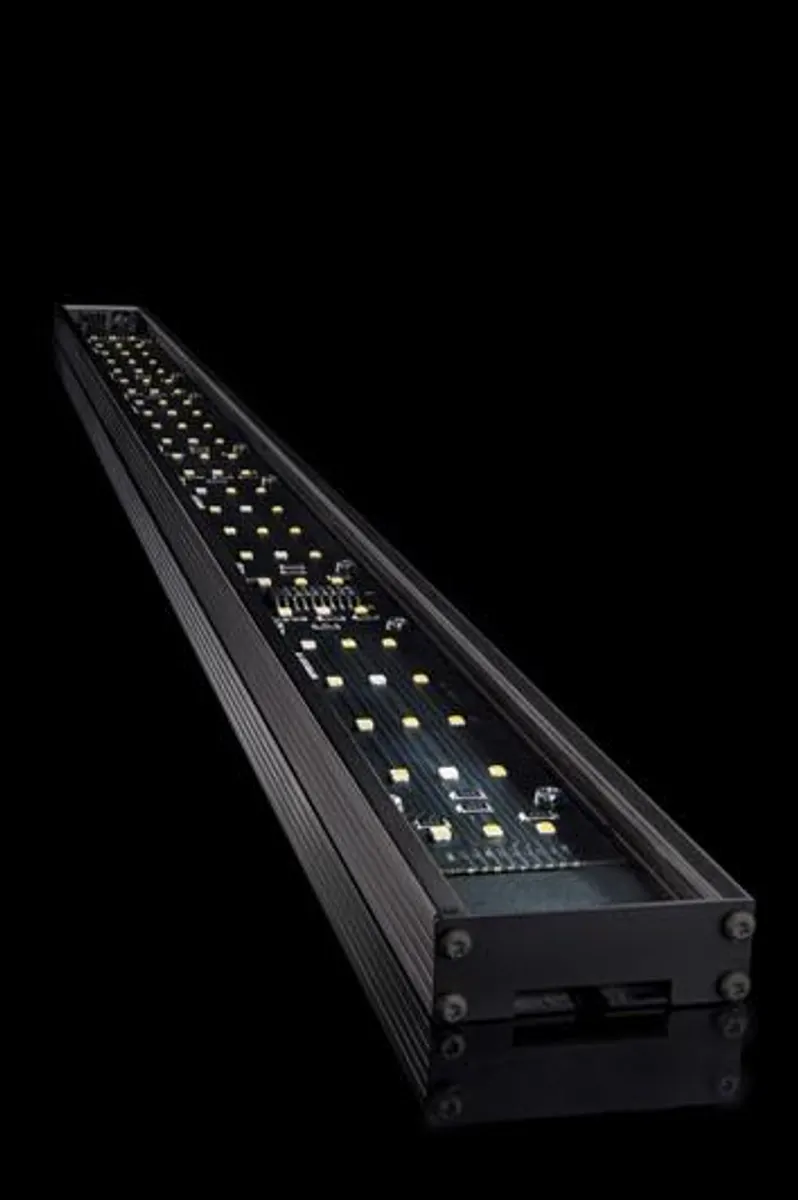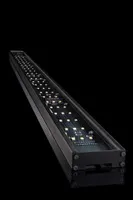 Product Details
A compact LED lightbar without compromise.
PULZAR LED delivers exceptionally high light output thanks to the brand new MLE and
XH-G LED from the market leader CREE. The brand new XH-G LED uses brand new
ceramic technology which guarantees a very long lifetime combined with a massive lightoutput
of up to 170 Lumen per Watt. In comparision to a standard light bulb, this LED
produces 15 times more light for the equivalent power consumption whilst also producing
far less heat.
•Very high light output by using the latest generation CREE LED's
•120° lensfree optics for 100 % lightoutput and even light distribution
•Extreme high efficiency thanks to the true-dim driver technology
•Up to 170 lumen/Watt lightoutput saves large amounts of energy
•Optimised passive temperature management
•Safe 12 Volt technology.
•Perfect colour composition with MLE and XHG LED
•Optimized for MARINE aquariums based on the spectrum of Powerchrome
AQUABLUE+ tubes.
•Version TROPIC inspired by the Spectrum of Powerchrome MIDDAY tubes.
•Very slim design
•Flexible control of multiple light bars. (requires interface)
•Wide even light distribution without spotting.
•Replaceable LED Boards.
•Various sizes to replace standard fluorescent tubes.
•Splash water protected housing can be installed in canopies.
•100 % made in Germany using only the best components.
•Black anodized aluminium profile – salt water resistant.
•Almost unlimited mounting possibilities.
•Several mounting options available.
•Each product is individually tested and certified.
•Incl. Light bar, meanwell driver and cables
•HO versions dimmable via optional Computer or bluetooth interface - upto 4 light
modules per interface
PULZAR LED 62 WATT 1470 MM
Delivery
Delivery takes 3 to 7 working days. Delivery fees will be shown upon checkout.
From Same Merchant