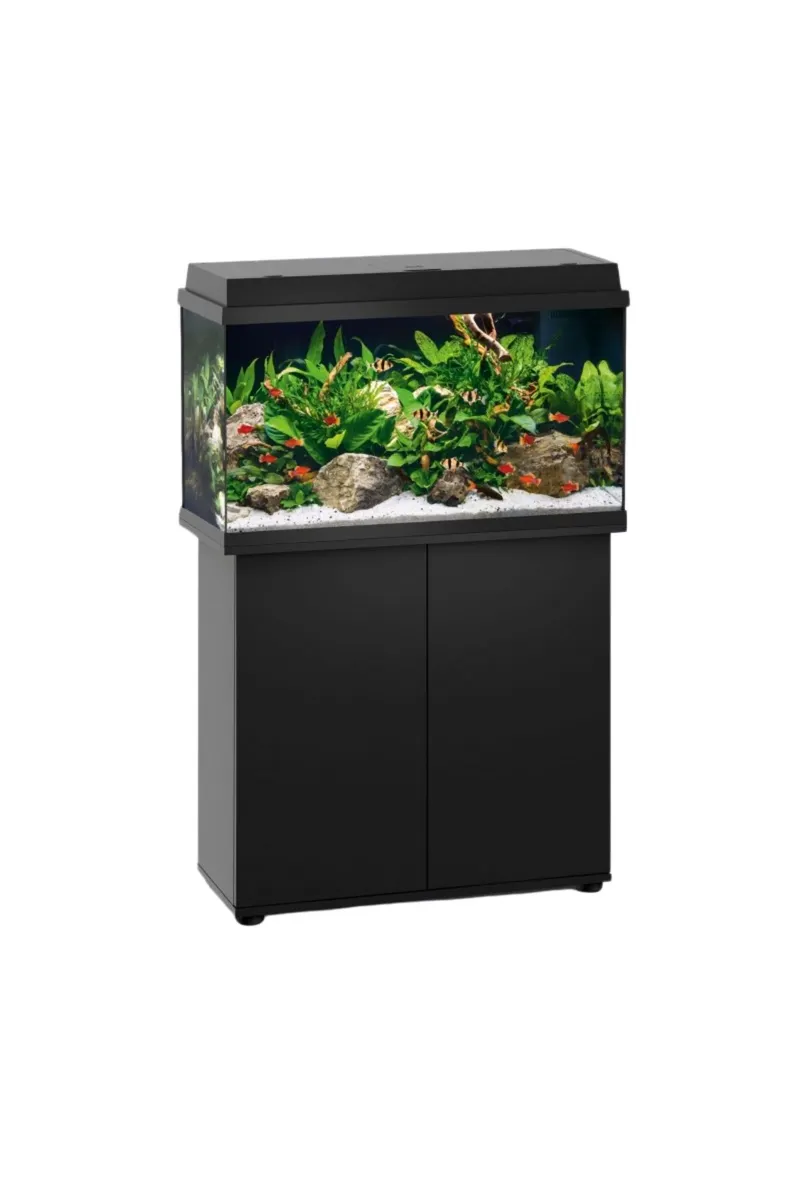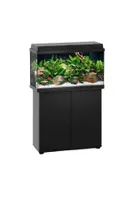 Product Details


Dimensions in cms
81 * 36 * 45
Entry into aquariums at the highest technical level. Modern LED lighting and efficient filtering round of the Primo concept perfectly.
The safety base frame ensures especially safe positioning and allows you to set up your aquarium easily, with no need for special supports.
Skilful workmanship, high-quality materials and perfectly coordinated technology ensure a maximum of quality and safety. This guarantees the longevity of the Primo 110 LED.
NOVOLUX
LED
/ MAXIMUM LIGHTING
The cover of the Primo 110 LED is equipped with the NovoLux 80 LED light and is particularly energy-efficient with 10,5 Watts. In order to increase the satisfaction of your individual requirements, up to three NovoLux LED lighting can be placed in the cover, by upgrading.
The special design of the Promo cover means that any condensation is conducted back into the aquarium when it is closed. An integrated flat can be used to feed the fish and is compatible with the JUWEL automatic feeder.
For your safety, the PRIMO lighting unit cover has been TÜV GS tested.
PROVEN A MILLION TIMES OVER:
BIOFLOW SUPER
/ FILTER SYSTEM
The Primo 110 LED is equipped with a high-performance Bioflow Super filter. This inside filter combines efficiency with safety and forms the centrepiece of the Primo 110 LED. It works on the principle that "The water should stay in the aquarium!" and therefore represents the safest way of filtering an aquarium. The Bioflow Super is equipped with high-performance filter media and a quick, powerful and efficient Eccoflow 500 circulating pump with only 5,5 Watts.
AQUAHEAT
100 W
/ AUTOMATIC-HEATER
The JUWEL AquaHeat 50 Watt adjustable heater ensures the correct temperature in the Primo 110 LED. The heater remains invisible in the aquarium, as it is integrated into the filter housing. The adjustable heater is also TÜV/GS certified.
A PERFECT MATCH: THE BASE CABINET
With the matching base cabinet, your aquarium will stand safely on solid ground. The two of them also make the perfect pair from a visual point of view, as the base cabinet is available in the same colour as the aquarium. Easy to assemble with generous storage space for accessories and equipment, they also leave nothing to be desired from a practical point of view.
In fact, all that is left for you to do is simply to enjoy your beautiful style accessory every day!
JUWEL Primo 110 Tank Set (Black)
Delivery
Delivery takes 3 to 7 working days. Delivery fees will be shown upon checkout.
From Same Merchant