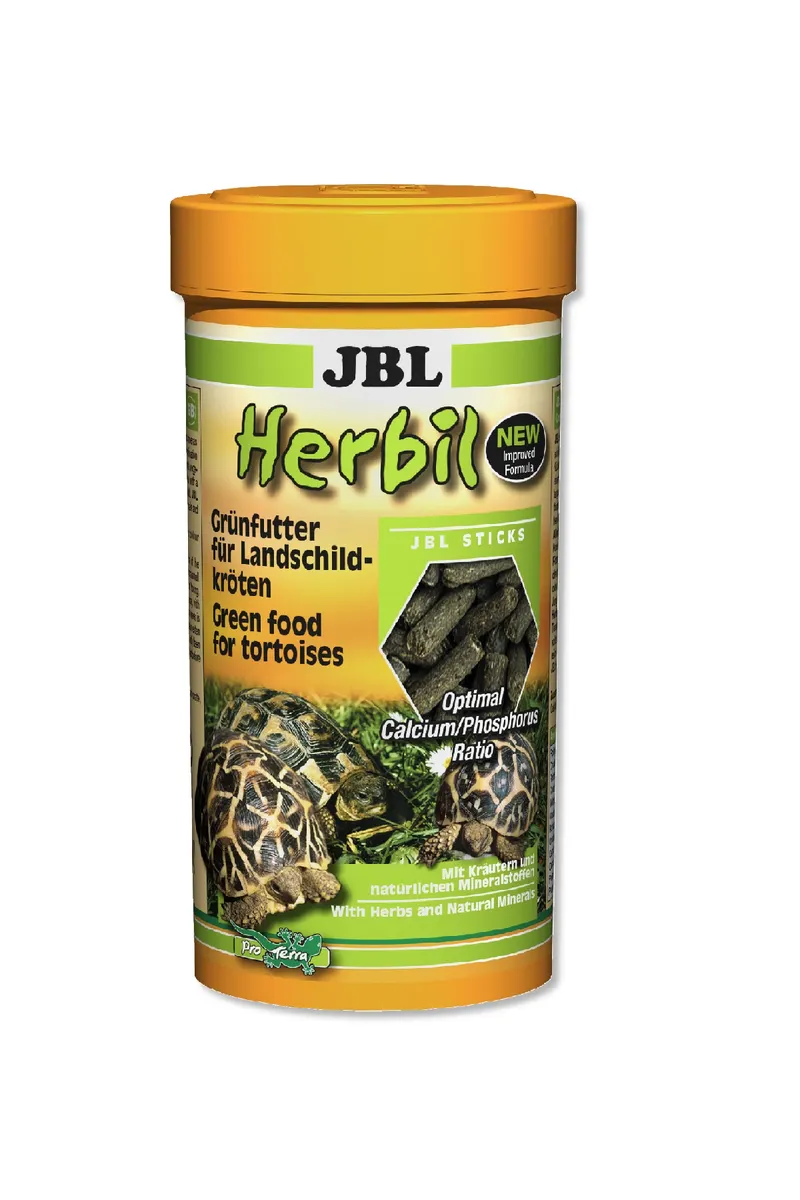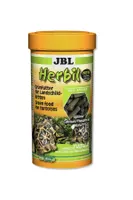 Product Details
Size: 250ml
Green food pellets with minerals and vitamins for all tortoise species
Put pellets directly into food bowl or soak in advance. Adult animals 4-5 feeding per week. Feed juveniles on a daily basis
High fibre content with low plant protein content for a slow intestinal passage and ideal digestion of fibre promotes the animals' health
Contains: dried grasses, minerals and herbs with vitamins. Without any colourings or preservatives
Package contents: 1 water and light-proof tin, sealed for freshness with green food pellets of approx. 7 mm diameter
Treat your tortoises with healthy food
Tortoises are gourmets and certainly don't eat everything. However they enjoy some foods they shouldn't eat at all. Tomatoes, banana, citrus fruit and flesh are unsuitable. The NEW JBL Herbil's composition and enrichment with herbs has been redesigned in cooperation with Dr. Petra Kölle from the Munich University. Palatability trials show that tortoises clearly prefer NEW JBL Herbil to all offered foods. Because even if a food is nutritionally perfectly composed it first of all needs to be accepted by the animal! This is very definitely the case with NEW JBL Herbil.
With NEW JBL Herbil your tortoises get a perfect complete food. Of course you may collect green plant food and herbs to supplement the basic nutrition in summer. Tortoises like variety. F
eeding recommendations
Feed several times a day, as much as can be eaten within a short time. For adult animals 4 to 5 feeds are sufficient per week. Feed alone soaked in a little water, or feed together with fresh meadow herbs.
JBL Herbil
Delivery
Delivery takes 3 to 7 working days. Delivery fees will be shown upon checkout.
From Same Merchant