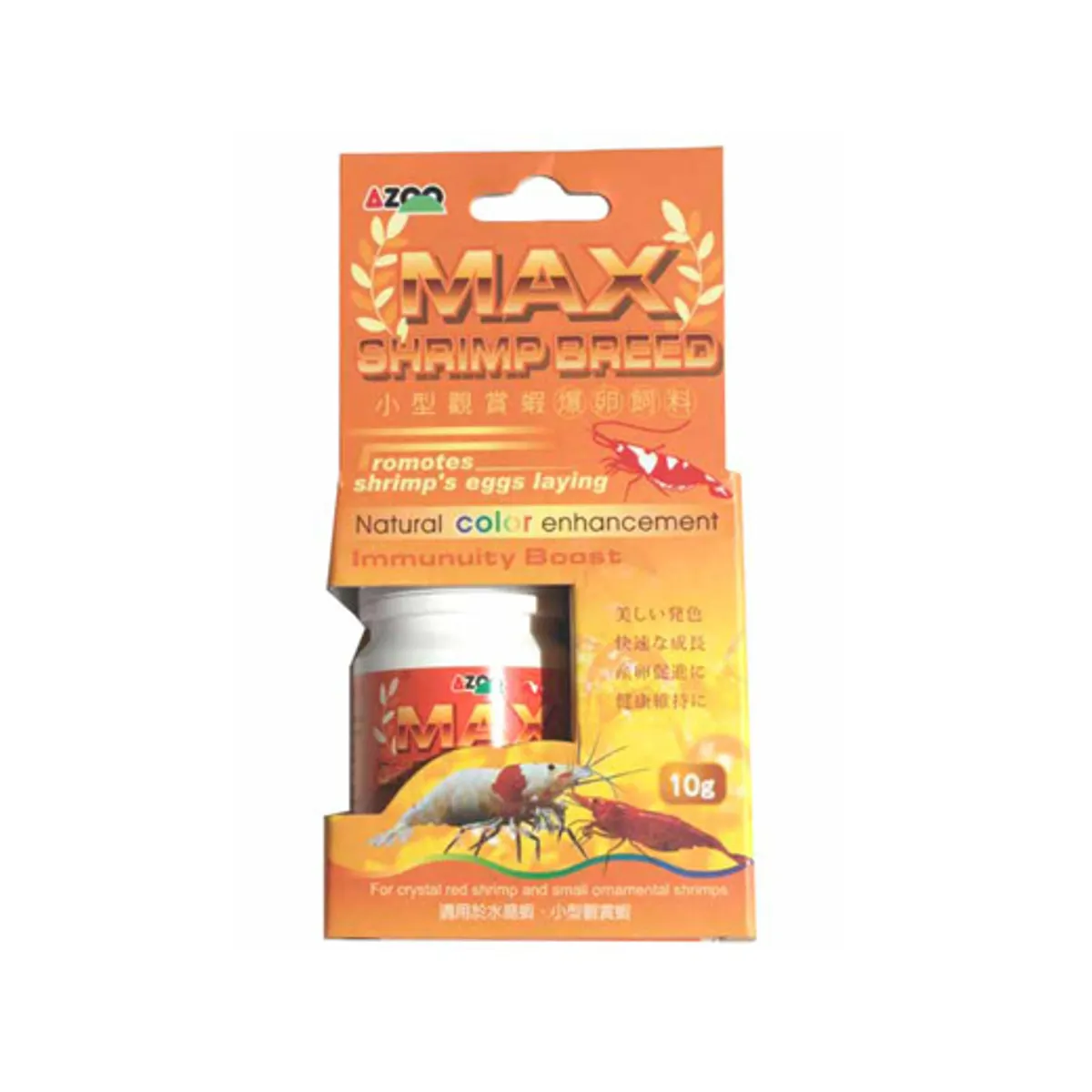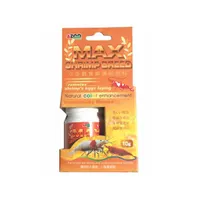 Product Details
FEATURES:
1. Specifically formulated for promoting shrimp's eggs laying.
2. Well balanced nutrition, suitable for juvenile and adult shrimp.
3. Effectively promote shrimps' gonadal development, raising
the rate of laying eggs.
4. Rich in spirulina, shrimp meal, kelp
and lecithin, providing shrimp's body color enhancement and
rapid growth.
5. Specifically made with stable, not easy to
crumble quality, won't make the water cloudy.
SELECTED INGREDIENTS:
FISH MEAL、SHRIMP MEAL、SPIRULINA、KELP、
BREWER'S YEAST LECITHIN、BARLEY'S POWDER、
OAT POWDER、BUCKWHEAT POWDER、COLLAGEN、ENZYME、
CHITONSAN、GONADOTROPIN、MULTI-VITAMINS、MINERALS
GUARANTEED ANALYSIS:
Crude Protein: 50% Min
Crude Fat: 5% Min
Crude Fiber: 10% Max
Crude Ash: 12% Max
Water: 8% Max
NOTES:
The display color of the item and its packaging could differ from the
actual product due to uses' monitors settings.
Azoo Max Shrimp Breed 10G
Delivery
Delivery takes 3 to 7 working days. Delivery fees will be shown upon checkout.
From Same Merchant