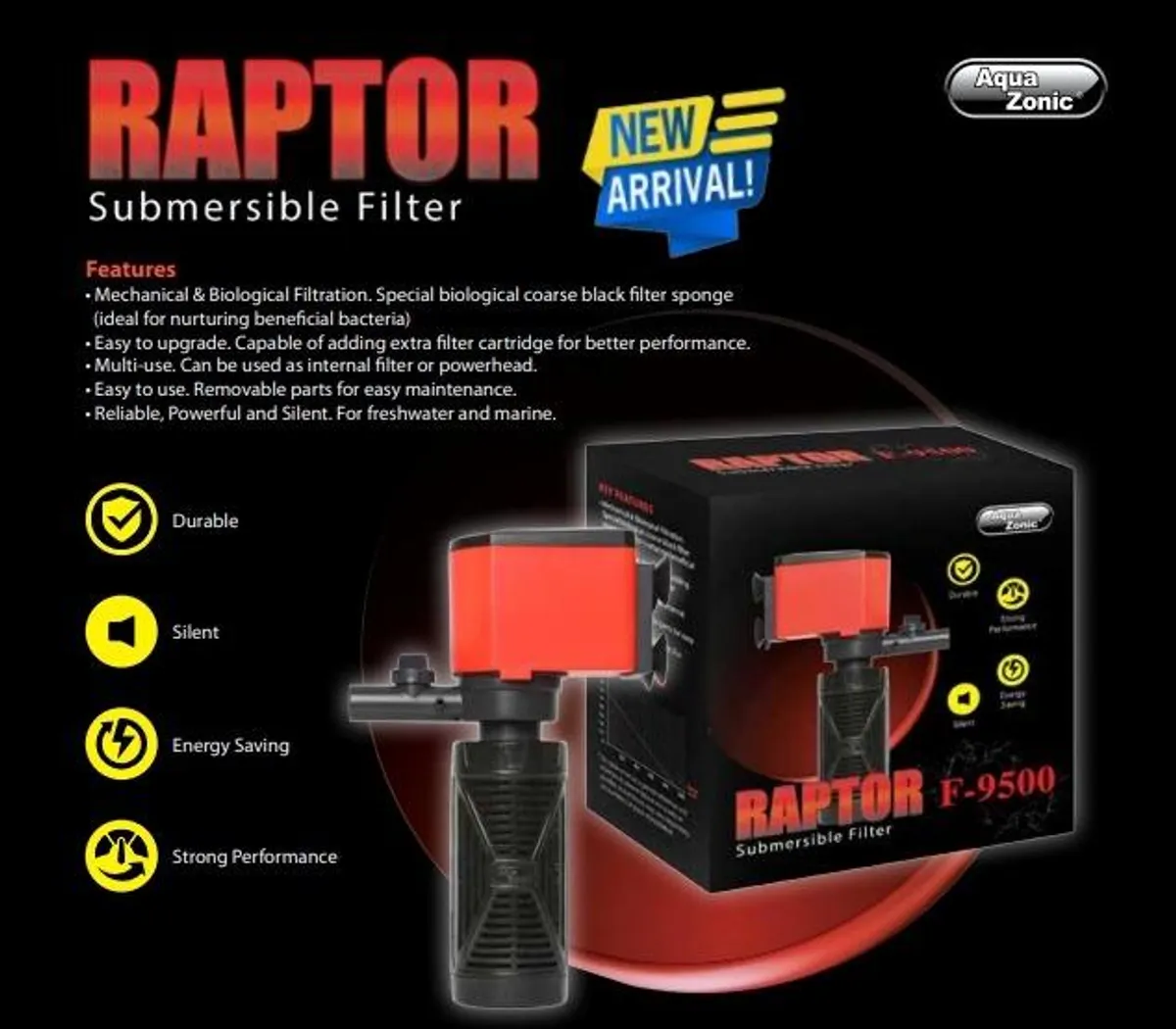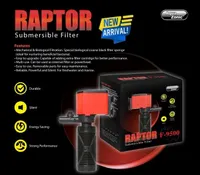 Product Details
Mechanical & Biological Filtration. Special biological coarse black lter sponge (ideal for nurturing bene cial bacteria)
• Easy to upgrade. Capable of adding extra lter cartridge for better performance.
• Multi-use. Can be used as internal lter or powerhead.
• Easy to use. Removable parts for easy maintenance.
• Reliable, Powerful and Silent. For freshwater and marine.
-Improves water circulation within main tank to minimize dead spots within the tank and enhances aeration -Creates water current for fishes that require stronger water flow
-Can be used together with under-gravel filters and for water transfer
​​​​​​​-For freshwater and marine aquarium, terrarium and small ponds
Aqua Zonic Submersible Raptor F-95000
Delivery
Delivery takes 3 to 7 working days. Delivery fees will be shown upon checkout.
From Same Merchant